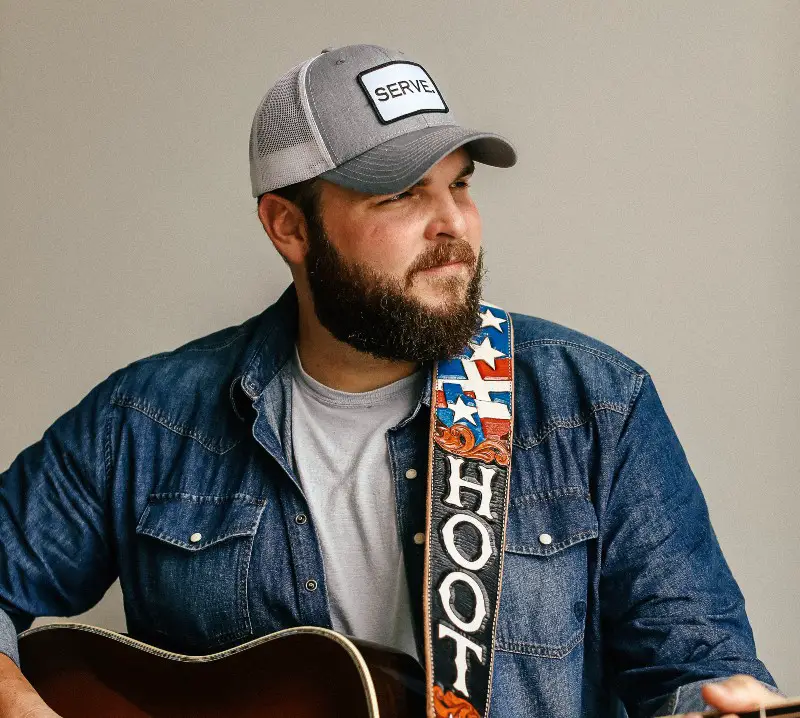 Jake Hoot has already proven he can sing pretty much anything, including a cover of a popular country hit. The 33-year-old just dropped a cover of rising star ERNEST's duet with Morgan Wallen on "Flower Shops," which is currently in the Top 40 on the charts.
Hoot, who dropped his "I Would've Loved You" duet with Kelly Clarkson last year, as well as his theatrical "When Christmas Has Come and Gone" collaboration with The Tenors, just showed off his vocal prowess once again, this time by posting a cover of the gorgeous country track.
 

Anyone else listening to Ernest and Morgan Wallen Flower Shops this Valentines Day? #flowershops #valentines #valentinesday #cover #countrymusic #jakehoot #ernest #morganwallen #flowers

Posted by Jake Hoot on Wednesday, February 2, 2022
Hoot has another duet coming out soon, this time with his own wife, Brittney. The Tennessee native revealed that his "Wherever Time Goes," which he co-wrote, will be released on February 11. He previously hinted that his wife, a nurse by trade, would likely have a part on at least some of his music in the future.
"I may have her sing some lead on some of the songs, just because she's got such a powerhouse voice," Hoot  told Everything Nash. "So we're definitely working towards that part. She's become part of our shos. Everybody loves hearing her sing Leonard Cohen's 'Hallelujah.' She sings that. I'm trying to work her up to Sara Evans' 'Suds in the Bucket,' and a couple other songs and get her going on that, but she's definitely going to be a part of it."
Hoot had already been singing when he appeared on Season 17 of The Voice in 2019, but was unsure if he would be able to make it as a career.
"I think I always struggled with the confidence to think that I was ever good enough to do it," Hoot admited on Connected with Kelly. "I think it was like, 'Oh yeah, I would love to do that, but I'm not good enough. I don't think that'll ever happen.' But The Voice helped with my confidence for sure … I think you get so many people in your corner, whether it's your coaches, whether it's your fellow contestants. And of course, singing on stage in front of millions every night throws you into it. So it's really helped."
Find all of Hoot's music and tour dates at JakeHoot.com.