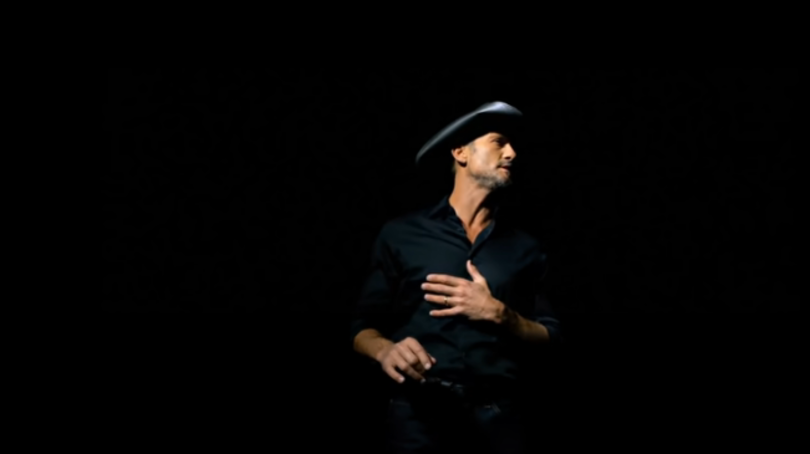 Tim McGraw had a Top 5 hit in 2007 with "If You're Reading This," from his Let It Go album, even though the song was never officially released to radio. McGraw wrote the song with Brett and Brad Warren, better known as The Warren Brothers, inspired by a magazine article he read while traveling.
"Brett and Brad Warren and myself wrote that song," McGraw recalls to BMLG. "I remember I was on an airplane, and I think it was a Time magazine article – and it was early on during the Iraqi war – and there was a story called 'If You're Reading This.' And it was about soldiers writing letters and putting them in their pockets in case something was to happen. I'd read a few of the letters that they had written home of soldiers who had gotten killed in action."
After McGraw returned to Nashville, he called The Warren Brothers to help him flesh out what he thought might be a great song idea. But it was one of his household employees who ultimately convinced him to release the powerful song.
"When I got home, I called Brett and Brad and they came over, and we sat in the living room and spent a day and wrote that song," McGraw recalls. "And it impacted us when we finished writing it, but you're so close to it when you write it. So, our nanny at the time, Jojo, was at the house, and we asked her to come in. We said, 'Will you come in and listen to this song and see if it's as good as we think it is?' And then she just started crying when she heard it, so we felt like that we really had something special."
McGraw debuted the song at the 2007 ACM Awards, surprising the audience by having families of soldiers on stae with him.
"It was hard to hold it together," McGraw told WKRN at the time. "There were a few spots where it kind of fell apart for me, but I was able to keep it together."
Find all of McGraw's music by visiting his website.