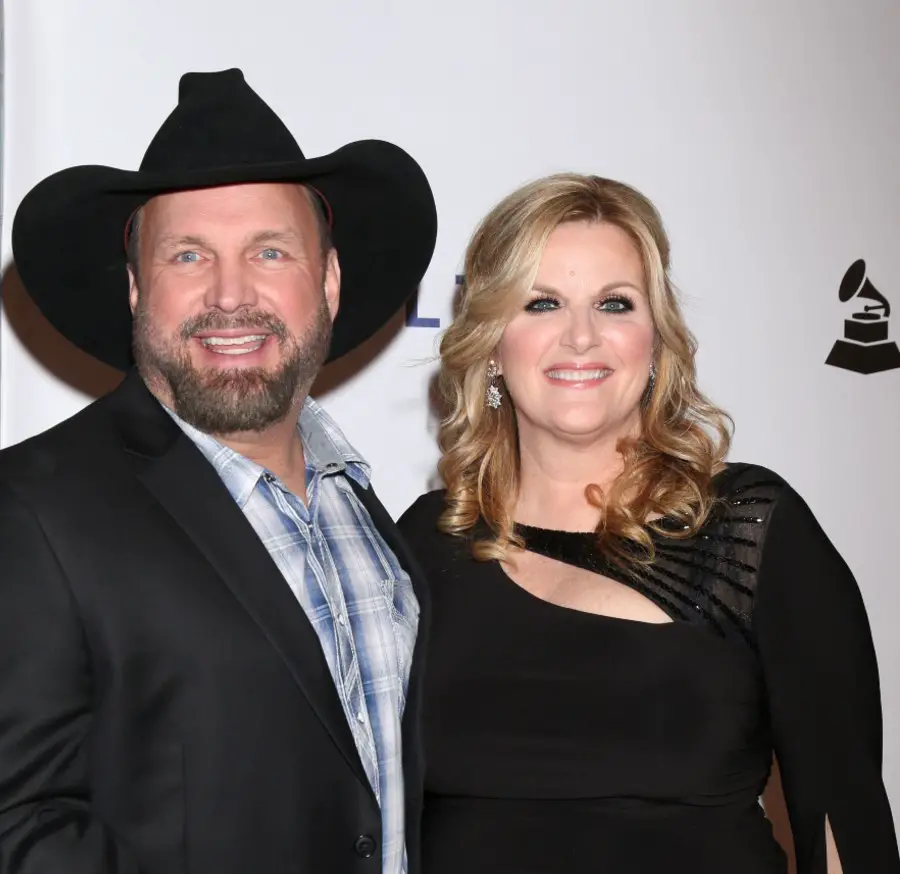 Garth Brooks has known his wife, Trisha Yearwood, since early in both of their careers. The two, who met while singing on a demo arranged by songwriter Kent Blazy, were friends for more than 15 years before they tied the knot in 2005. The two have released plenty of singles, together and separately, over the years, but there are a few that Brooks says perfectly sum up their relationship, and his feelings for Yearwood.
"I don't know if we've ever had a song. We've never sat and thought about a song," Brooks said during his weekly Inside Studio G series on Facebook. "For me, the one that fits me is 'Stronger Than Me.' That fits Miss Yearwood to me. Another one that fits Miss Yearwood for me is 'How Do I Live,' which is her song. That song struck me from the first time I heard it. But if we're gonna pick a song that's for both of us, I think 'For the First Time I'm  in Love for the Last Time.' That's kind of our life story, pretty much."
Brooks and Yearwood, who wrote "For the Last Time" together, might have known each other for much of their adult lives, but the Oklahoma native is still as smitten with Yearwood as ever, maybe more.
"The first time I see her in the day, that's when you know … We are telling each other we love each other every day," Brooks gushed of his wife. "I worship that woman."
Brooks and Yearwood have spent a lot of unexpected time together over the last year, due to the pandemic. While he is grateful for the time with his wife, Brooks admits he is more than ready for life to return to normal.
"What I've learned during this crazy year is, I thought I was grateful," Brooks reflects. "I thought I didn't take things for granted. I totally did. I think if I ever sit down in a restaurant with my wife again, and me and her order dinner across from each other, and just get to stare at each other, I think I might break down. I haven't been to a restaurant in, I don't know when. Just things like that, just little things that you took for granted.
"Getting all of your buddies over, and watching a football game," he continues. "Just not having to worry so much about your personal things. Shaking hands, hugging people, those sort of things. I just hope, hope, hope. I got my second shot."
Yearwood contracted COVID-19 in February, although Brooks, thankfully, tested negative.
Read 5 of Our Favorite Garth Brooks and Trisha Yearwood Duets here.