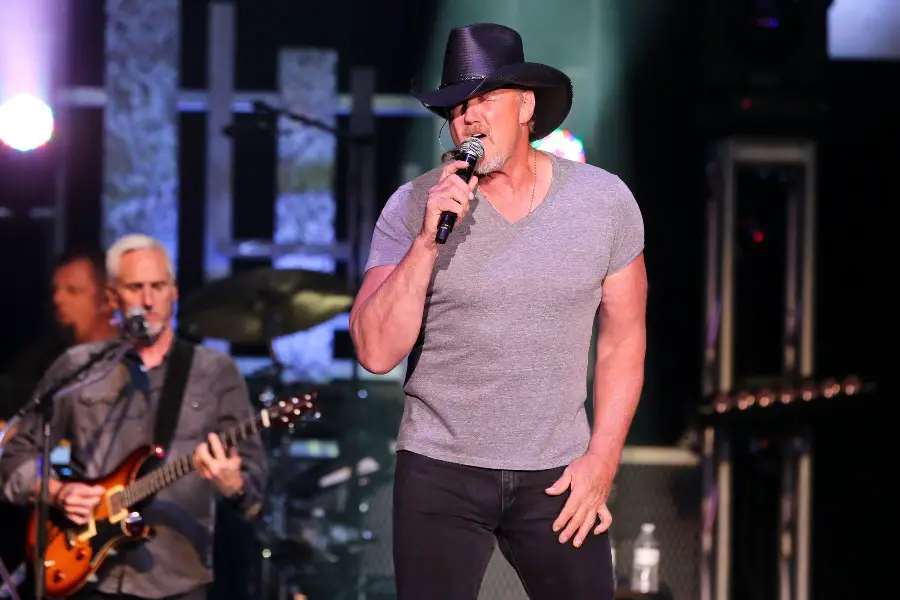 Trace Adkins just dropped a cover of the Hank Williams, Jr. classic, 'A Country Boy Can Survive.' The song was recorded and released for the new TV show, Monarch. The show, which stars Adkins and Susan Sarandon, is about a successful country music family whose reign as country music royalty is threatened.
"I've lost count how many times I've listened to Hank Jr.'s 'A Country Boy Can Survive,'" Adkins says. "Having the opportunity to record such an iconic song has been both exhilarating and daunting. I wanted to honor the original version while putting my own 'spin' on it. I'm excited for this to be the first release from Monarch and for fans to hear all of the music we have coming out."
"Trace's voice is one in a million and sets the tone for everything else we do musically on the series," adds Monarch's Executive Music Producer, Adam Anders. "He grounds the show so much, and I love every time an 'Albie' song is on the slate."
Adkins is no stranger to acting, having already appeared in films like The Lincoln Lawyer, Wyatt Earp's Revenge and more. While he is grateful for his successful music career, the Grand Ole Opry member has also found success as an actor, which he plans on continuing to pursue as well.
"I just keep doing it, 'cause they keep letting me," Adkins tells Everything Nash. "I enjoy it. As long as there are directors that don't know that I don't know how to act, then I'll keep doing it."
Adkins just released his ambitious The Way I Wanna Go album, celebrating the 25th anniversary of his debut Dreamin' Out Loud album was released.
"I just wanted to do 25 songs to commemorate 25 years," Adkins tells Everything Nash. "So we just kept cutting them until we hit 27 and then we quit. We had the whole year to do it, so why not? I thought, 'Let's just keep cutting.'"
Monarch premieres on Sunday, January 30, on FOX.