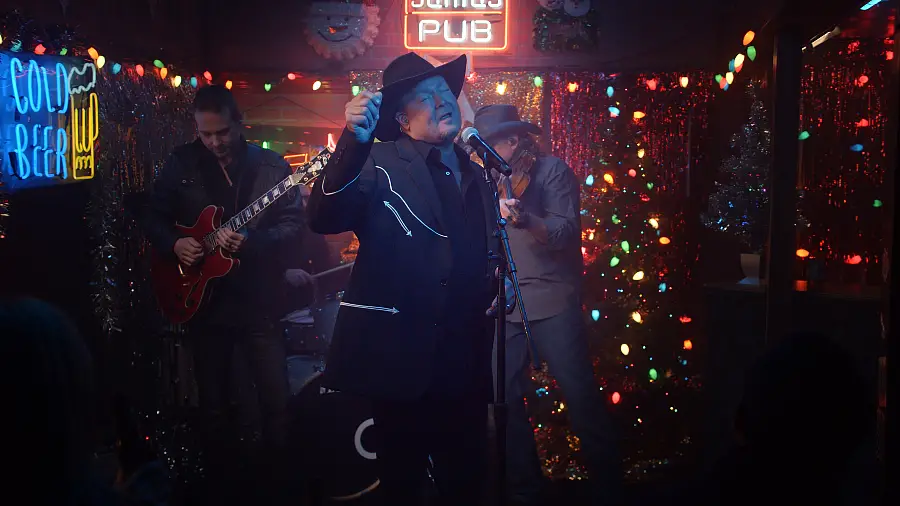 New music is here from Tracy Lawrence! The country music icon just dropped "Angelina," his first song from Volume 3 of his massive Hindsight 2020 project. The song is the title track of the upcoming third volume, Hindsight 2020: Angelina, out on January 28.
'Angelina' is a get-out-of-your-seats and have a good time kind of song," Lawrence says of the song. "I love its honky-tonk groove and how much energy it has. It's going to be a lot of fun to play live and I'm looking forward to having the audience up on their feet with this one!"
Lawrence planned on releasing all three albums from Hindsight 2020 last year, but was delayed due in part to an unfortunate bout with COVID-19.
"It was scheduled to come out in November," Lawrence told Everything Nash last October. "We had a COVID round out here on the road. I had four band members, two bus drivers, myself, both my kids, pretty much everything. And it spread out over about a three-week period. So we were behind. I  got the tracks down on everything, but wasn't able to get back in and get vocals done until the end of September. And that pushed our drop date back, because we fell out of our slot in the rotation with the distribution company."
While the Arkansas native is grateful to have the third volume coming out soon, it was still disappointing to not be able to release all of the music in 2021.
"[It] breaks my heart, because I wanted all of it to happen this year, but it's not gonna happen," Lawrence said last fall. "Everything is done. I'm proofing mixes right now. I'm in the process of just tweaking out the sequence. It is slated to be turned in at the end of this month. I believe the 29th is my deadline for packaging, and everything is in place. So we're almost finished with the production part of it."
Lawrence and Clay Walker will hit the road together on a joint tour, kicking off in March. Find all of Lawrence's music and tour dates, and pre-order Hindsight 2020: Angelina, at TracyLawrence.com.