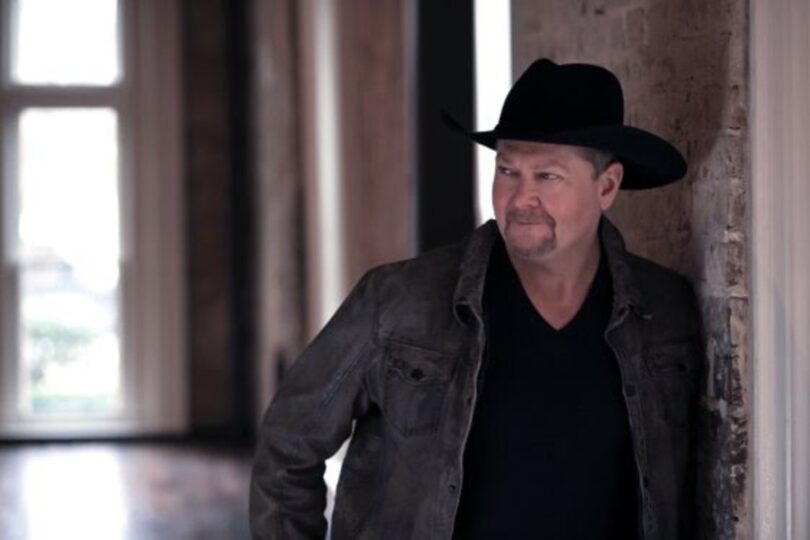 Tracy Lawrence has already released the first two volumes of his ambitious three-part Hindsight 2020 record. Volume 1: Stairway to Heaven Highway was released in April, while Volume 2: Price of Fame came out in August. Unfortunately, fans will have to wait just a little bit longer for the third volume, which the country music hitmaker says will be out early next year.
"It was scheduled to come out in November," Lawrence tells Everything Nash. "We had a COVID round out here on the road. I had four band members, two bus drivers, myself, both my kids, pretty much everything. And it spread out over about a three-week period. So we were behind. I  got the tracks down on everything, but wasn't able to get back in and get vocals done until the end of September. And that pushed our drop date back, because we fell out of our slot in the rotation with the distribution company."
The third volume is now scheduled to be released in January, a delay that Lawrence says is incredibly disappointing to him.
"[It] breaks my heart, because I wanted all of it to happen this year, but it's not gonna happen," Lawrence says. "Everything is done. I'm proofing mixes right now. I'm in the process of just tweaking out the sequence. It is slated to be turned in at the end of this month. I believe the 29th is my deadline for packaging, and everything is in place. So we're almost finished with the production part of it."
Included on the upcoming Volume 3 is a duet, "Hole in the Wall," featuring Tracy Byrd.
"I love Tracy," Lawrence says. "He and I always enjoy working together, and he's been one of my best friends in the industry for a long time. And I'm glad to see him back out touring and stuff again. Just being able to share a moment on a record with my friend has been pretty awesome."
Lawrence has plenty to keep him busy until the new record is released. He will host his 16th annual Mission: Possible Turkey Fry and benefit concert next month, with all of the proceeds going to the Nashville Rescue Mission.
"It gets demonized," Lawrence tells Everything Nash, explaining why he wants to help the homeless. "People look at it with distaste in their mouth a lot of times, and for good reason. A lot of people, they're users, they're lazy. They don't want to go to work, but there are some people that really just need an opportunity to get it up and then back up. My philosophy has always been, if you can just save that one, then it's worth it all."
Updates for Lawrence's new music, as well as concert dates, can be found at TracyLawrence.com.