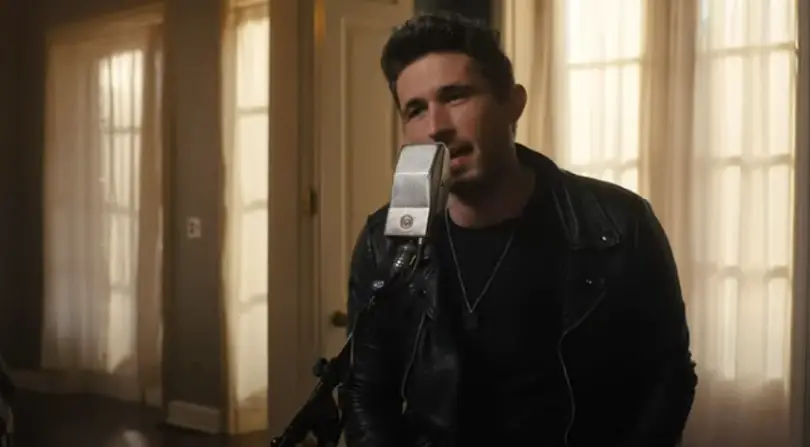 Michael Ray has a new, acoustic version of his hit single, "Whiskey and Rain," taking the song to a new level. The intimate performance highlights why the song seems poised to become Ray's next No. 1 hit.
"Whiskey and Rain," written by Jesse Frasure and Josh Thompson, became the impetus for his latest  Higher Education EP, a seven-track project that celebrates the traditional country music sounds he always loved, but never celebrated, until now.
"It's what I've always had in my head," Ray tells Everything Nash of the record. "I guess I always knew that I wanted more of a traditional country sound. That's what I grew up on, what I listen to, to this day. And I just always felt like that was the record I wanted to make. It took this year, I guess, to really realize that on my own. So this song, it was just that catchy, hooky melody, that throwback to the Gary Allan. It sounds like Gary Allan, Dwight Yoakam — all of that. It just stood out. And really, we felt was a great way to introduce this new record and new sound."
Even the video for "Whiskey and Rain," directed by Sean Hagwell, was a nod to the music that inspired him to become a singer, when he was still a child.
"I remember keeping CMT rolling all day long at my parents' house, just watching those videos," Ray shares. "I felt like back then those videos were just outstanding. And I thought, if we could touch on that … So, we drew a lot of inspiration from those guys, from back in the day of those Reba videos and that type of thing. We did it with a different lens, so it had more of a fade. It made it more perfectly dated."
Ray wrote two songs on Higher Education, both "Picture" and "Didn't Know I Was Country." But if he had written another one, he wishes it had been  "Just the Way I Am," one of the more personal songs he has ever released.
"If I were to write a song about myself and the people from my hometown, that would be the song," Ray tells American Songwriter. "My family are the people that call you back if they forgot to say 'I love you.' But they're also the people you call when stuff hits the fan, and you need them to have your back. That song just embodied Eustis for me, the people that made me who I am and inspired me growing up."