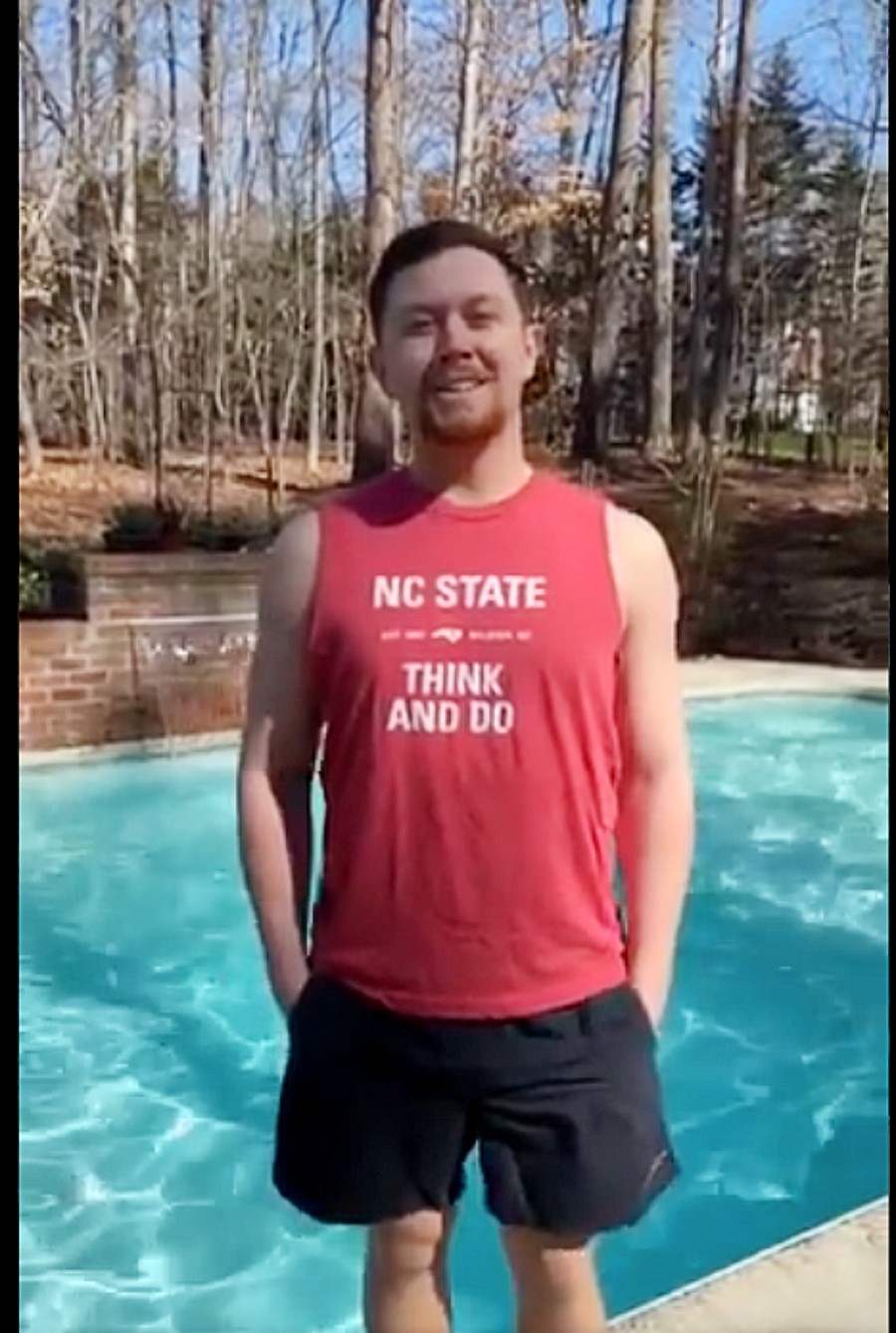 Scotty McCreery took a freezing cold swim, but it was all for a good cause. The American Idol alum participated in Plunge in Place, to raise money for the Special Olympics of North Carolina. For McCreery, that meant jumping into a freezing pool, with the goal of having people contribute to help support the Special Olympics.
"It is freezing here in North Carolina, but I am here to raise awareness and money for the Special Olympics in North Carolina," McCreery said ahead of his brief swim. "We are going to Plunge in Place. You can donate as well. Go to the link we are providing here, and donate to the Special Olympics North Carolina."
Here's my Plunge in Place video in support of@SONorthCarolina
This is the last week to join Team Scotty by making a donation at this link: https://t.co/bScVLdCz2r
Thanks again to those who have already made a donation.
For everyone who wants to see me wet & cold, Enjoy! Brrr! pic.twitter.com/QQEJE5E2zM

— Scotty McCreery (@ScottyMcCreery) February 23, 2021
McCreery, who was joined by his dog Moose, then fell backwards into the frigid water, before quickly jumping out and grabbing a towel.
The 27-year-old's current single is "You Time." The song, from an upcoming new album, was inspired by his wife, Gabi.
"It was really a time where she was super, super busy at work," McCreery recalls to Everything Nash. "I was just on the road constantly. I'd come home from the road and she'd be going out to work, and we'd just be passing each other, all the time. So, it was at a moment where I was really craving some you time. Like, we can see our friends later. We'll see the family later, but right now just needs to be you time,"
While McCreery hasn't shared many details of his next set of tunes, we do know that Gabi's influence will be felt throughout the project.
"What I've learned that works for me is just singing about what I know, what I live, and where I'm at in life," says the singer. "The last record, Seasons Change, there was a lot of change going on professionally, and personally, with getting married. This record is more just me enjoying the moment, and reflecting on the last couple of years with Gabi, and what we've been up to. Anytime you get an album from me, it's just kind of a snapshot of where I'm at in life."
To date, McCreery has raised more than $2000 towards his $10,000 goal. To donate to his Plunge in Place campaign, click here.