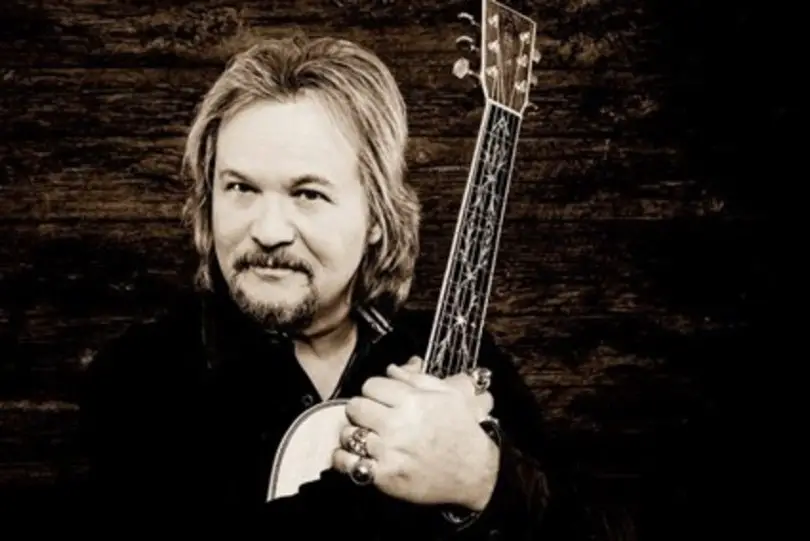 After Travis Tritt announced he was canceling several shows at venues that had COVID-19 requirements, the Grand Ole Opry member will embark on a solo acoustic tour in 2022. An Evening with Travis Tritt will kick off on January 13, in Jackson, Tennessee, with Tritt performing some of his biggest hits, as well as songs from his latest album, Set in Stone.
JUST ANNOUNCED: The Travis Tritt Solo Acoustic Tour 2022. For dates visit https://t.co/WYDbh9IF6J pic.twitter.com/AR4XyTnTTL

— Travis Tritt (@Travistritt) November 2, 2021
Tritt announced in October that he would not perform in venues that required proof of a COVID-19 vaccine, or a recent negative test for entry.
"I'm putting my money where my mouth is and announcing that any venue or promoter mandating masks, requiring vaccinations, or pushing COVID testing protocols on my fans will not be tolerated," Tritt said at the time. "Any show I have booked that discriminates against concert-goers by requiring proof of vaccination, a COVID test, or a mask is being canceled immediately. Many people are taking a firm stand against these mandates around the country, and I wholeheartedly support that cause.
"I have been extremely vocal against mandates since the beginning," he continued. "This is a sacrifice that I'm willing to make to stand up for the freedoms that generations of Americans have enjoyed for their entire lifetimes. There are plenty of promoters and venues around the country that appreciate fans and the freedom of choice in this great country, and those are the promoters and venues that I will be supporting."
Later, the 58-year-old said that he was strongly against any policy that denied entry based on vaccination status, which is why he was canceling shows, even if the decision was costly to him.
"I totally disagree with any mandate that would force people to go against their better judgment or would attack their personal freedoms. That's why I am making this stand," Tritt told Billboard. "And I know, straight up, it's definitely gonna cost me money and that's a sacrifice I'm willing to make."
See An Evening with Travis Tritt dates below. Find more information, including ticket sale and venue information, at TravisTritt.com.
An Evening with Travis Tritt Tour Dates:
Jan 13: Jackson, TN – Carl Perkins Civic Center
Jan 15: Birmingham, AL – Alabama Theatre
Jan 17-18: Alexandria, VA – The BirchmereJan 19: Tiffin, OH – The Ritz Theatre
Jan 22: Myrtle Beach, SC – The Carolina Opry
Jan 23: Virginia Beach, VA – Sandler Center for the Performing Arts
Feb 11: Baton Rouge, LA – L'Auberge Casino & Hotel
Feb 12: Waco, TX – Waco Hippodrome Theater
Feb 13: Beaumont, TX – Jefferson Theatre*
Feb 16: Spartanburg, SC – Spartanburg Memorial Auditorium
Feb 18-19: Mt. Vernon, KY – Renfro Valley Entertainment Center
Feb 20: Zainesville, OH – Secrest Auditorium
Feb 23: Fort Wayne, IN – The Embassy
Feb 25: Jackson, MI – Michigan Theater
Feb 26: Lorain, OH – Lorain Palace Theater
Feb 27: Wilkes Barre, PA – F.M. Kirby Center for the Performing Arts
Photo Credit: Courtesy of Aristo PR / David Abbott