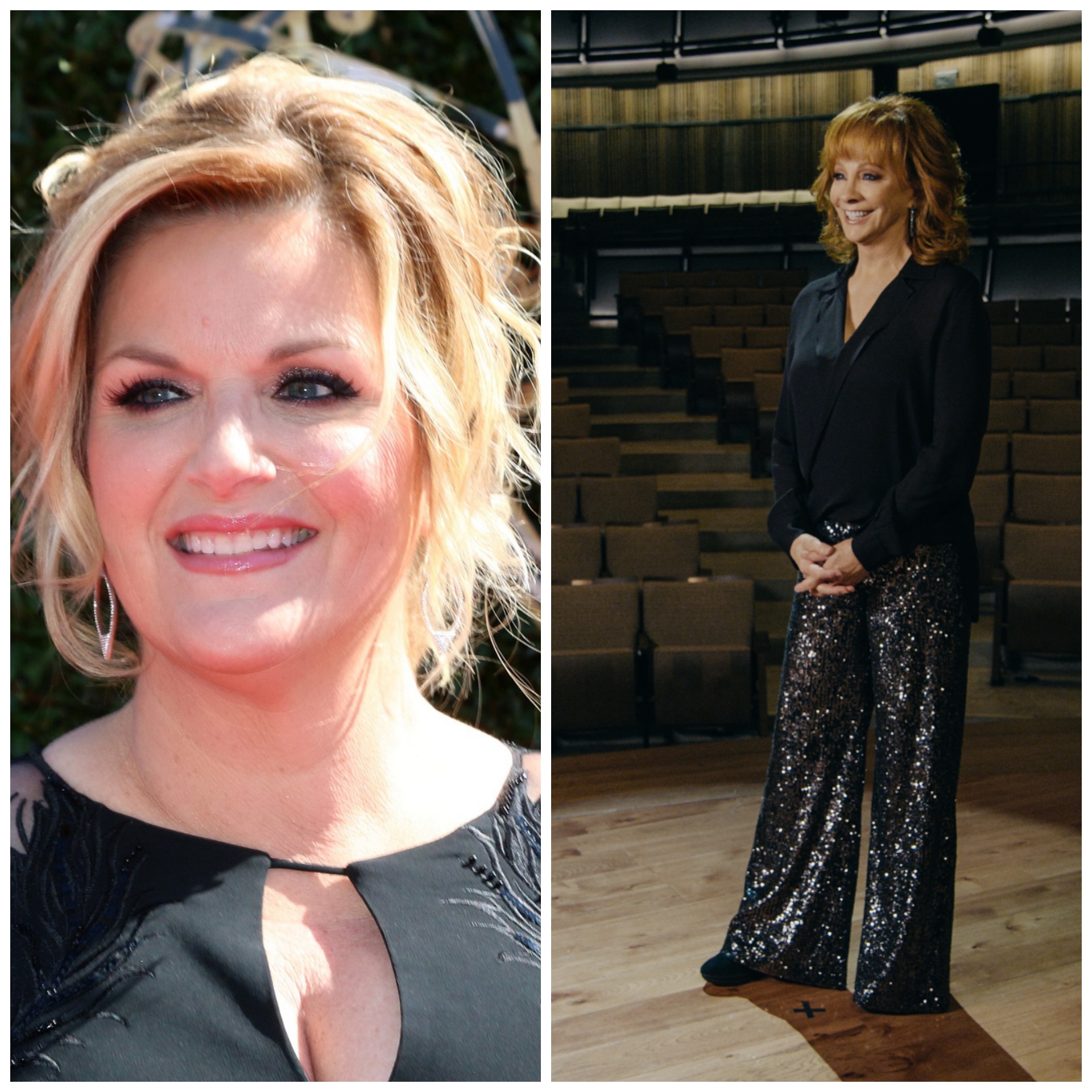 If there wasn't a Reba McEntire, there may not be a long line of successful female country artists, including Trisha Yearwood. It was McEntire who Yearwood says blazed a trail for other female artists, inspiring an entire generation of women who followed in her footsteps, including superstar female artists like Yearwood, Lee Ann Womack, Shania Twain and more in the '90s.
"Even though there were a lot of women being played, there was still the conversation about 'Well, you're only going to play one woman to every four men on the radio' and 'A woman's not really going to headline. Okay, okay, Reba — all right, Reba did it,'" Yearwood tells The Boot. "And Reba really paved the way for us as women to sell tickets to their own shows, headline their own tours, but it was never [a given]."
Yearwood has a lot of fond memories of that era in country music, especially since female artists since then have struggled more than ever to be heard at radio. But even with the decade that celebrated women, the Georgia native admits it was still always a fight to get their music heard, just some periods more than others.
"When you look back with nostalgia, it's like, 'Oh, man, women were just [everywhere],' and there were a lot more of us," Yearwood reflects. "And that's changing again; there are a lot more women on the radio now than there were just a few years ago. But the battle is constant; it's always a battle."
The battle might be constant, but it was McEntire who motivated Yearwood, and likely countless other artists, to put their heads down and just keep working.
"What I learned from Reba was, you don't go, 'Oh, well, poor me, I'm a girl in this industry,'" Yearwood notes. "You just work. And Reba is the queen of, you just work, and you just work twice as hard, and that's just what you do."
Not only does Yearwood look up to McEntire, but she also considers her one of her good friends, along with several other female artists.
"I think what's cool, too, is that there's an assumption, or a stereotype, that women don't get along with each other, and that there's always this jealousy and this kind of catfight situation happening," Yearwood says. "I have found completely the opposite. I have found that the women who I would consider mentors — women like Reba, Emmylou Harris — have been nothing but friends and kind to me."
With 30 years of making music under her belt, Yearwood is now inspiring an entirely new generation of female artists, like Carly Pearce, Lauren Alaina and more.
"I don't love being 56 years old in a lot of ways [laughs], but one thing I do like about it and have enjoyed is that this next generation of female artists, who I've become friends with, they grew up on my music," Yearwood reflects. "They grew up on the '90s, and it's hard for them in a different way. They've got things that are easier, and they got things that are way harder, and I think that it's nice to feel like we have each other's backs."
Yearwood just released Every Girl Deluxe, which is available at TrishaYearwood.com.