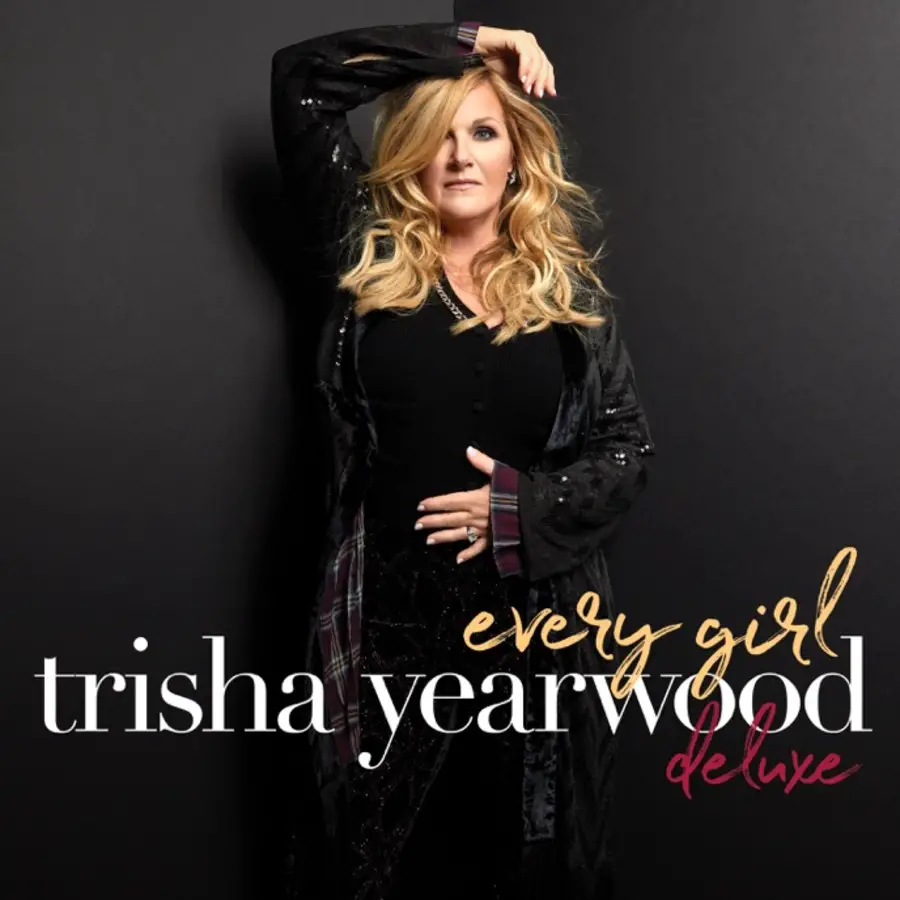 Trisha Yearwood's Every Girl Deluxe album is out! The new record features all of the songs on her 2019 Every Girl album, along with three new tracks, including an acoustic version of her debut hit, "She's In Love With the Boy," and her "Shallow" cover with her husband, Garth Brooks.
"I wanted to release a deluxe version of Every Girl because we were thinking about the 30th anniversary of 'She's In Love With the Boy,' which just seems cray to me, because it feels like it was yesterday, when I was 26 years old recording that song," Yearwood shares on social media.
"I recorded an acoustic version, and we were like, 'Well how do we get it out there?'" she reflects. "I had another song, called 'I Dare You to Love' that I had not put on the Every Girl record. I really wanted to put it somewhere. So I'm like, 'Well we have those two songs, and 'Shallow' with Garth is not on any Trisha Yearwood records. So we decided to release Deluxe with a new cover, and add those three songs."
I love this record. I added a few extra songs that make this album a little more special. Every Girl Deluxe is out now…"I dare you to love" it. ❤️ #EveryGirlDeluxe pic.twitter.com/XDb7nhPRD7

— Trisha Yearwood (@trishayearwood) August 13, 2021
Yearwood recently celebrated the 30th anniversary of "She's In Love With the Boy," while at the Grand Ole Opry to induct its newest member, Carly Pearce. It was Pearce who surprised Yearwood with a plaque, after the song became the most-listened to country song by a female artist in the history of Billboard charts.
"Thank you to everybody who called and asked for this song to be played at radio," Yearwood said from the Grand Ole Opry stage. "I never, ever get tired of singing this song. It's a great story song about how nobody's ever good enough for Daddy's little girl. When I'm on the Opry I always play this song for Porter Wagoner, who is the gentleman who inducted me when I became a member of the Grand Ole Opry 20 years ago, so this will always be for Porter. He always said, 'Sing the one that brung you.'"
Every Girl Deluxe is available for purchase at TrishaYearwood.com.