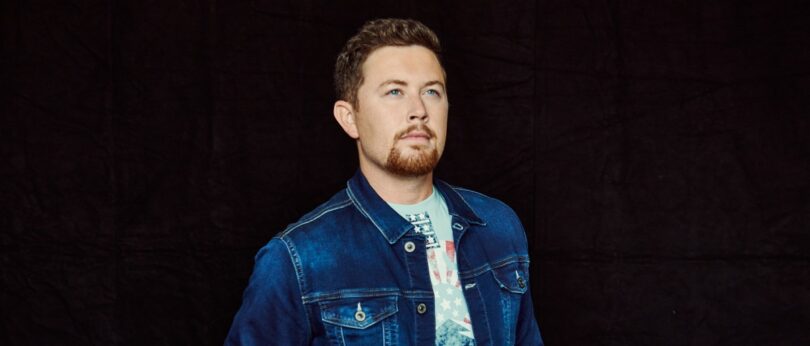 Scotty McCreery has won a major reality TV television show, sold out large venues all over the country, sold millions of albums and had eight Top 20 singles, with three consecutive No. 1 hits. It's a lot for anyone to accomplish, but there is one big goal McCreery still wants to achieve: becoming a member of the Grand Ole Opry.
"Country music, it's something I've loved since I was a kid," McCreery tells Everything Nash. "The Grand Ole Opry is a huge part of country music history, and why we have country music today, with WSM Radio getting it out there. So it's a goal of mine. I [have] to get back out there and play some more. It's been a little bit since we've been out there, but it's always a special night on the Grand Ole Opry,"
Becoming a Grand Ole Opry member might be McCreery's biggest goal, but there are plenty of other things he wants to achieve as well.
"I've been doing it ten years now, but I feel like I'm really just kind of getting started," McCreery concedes. "It's almost like Seasons Change felt like my debut album to me. So, I have a long ways to go, whether that's concert-wise and, and getting to headline. Grand Ole Opry stuff, becoming a member, that would be a huge goal of mine. And being a great dad one day is another thing, another personal goal. So there's a lot of goals I've yet to meet, which is what fires me up to wake up and go to work every day."
McCreery is currently on the road on his You Time Tour, while keeping an eye on the ongoing coronavirus pandemic. His Same Truck album will be released on September 17, which McCreery hopes means another tour in 2022 as well.
"Lord willing, we'll be out there," McCreery says. "We'll definitely be playing shows and putting stuff together to go play the album for people. I love the old school way of, you go out there and you play the songs that people want to hear, but just playing the album top to bottom, I looking forward to doing that."
Same Truck will be released on September 17. Pre-order the album here.
Want more exclusive artist interviews? Subscribe to our YouTube channel here.