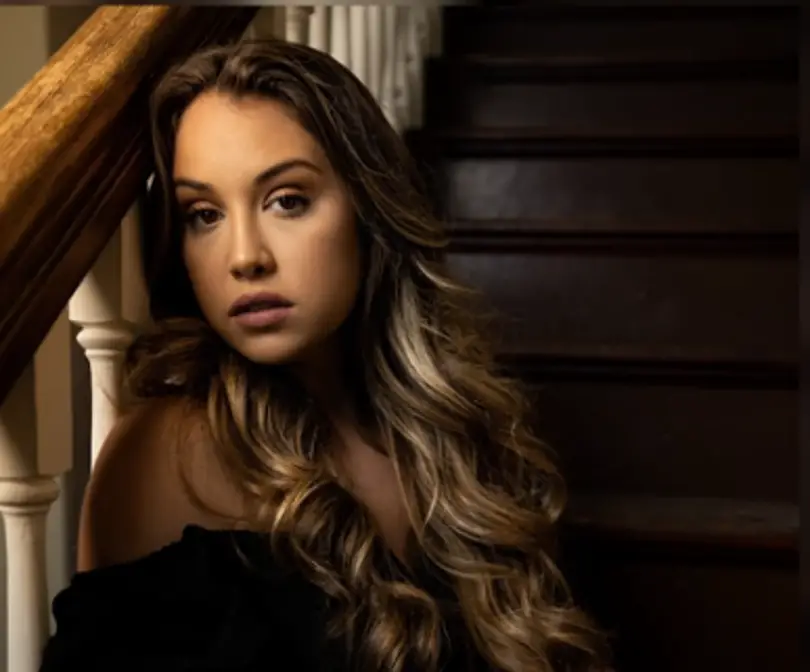 Tim McGraw's McGraw Tour 2022 ended last weekend, but tour opener Alexandra Kay will take all she learned from touring with one of country music's biggest superstars with her for the rest of her career.
"I feel so blessed to have had this opportunity,' an emotional Kay says in a video posted on YouTube. "I've worked so hard over the years, and there were so many parts of me that thought that I'd never get here. I've gotten a life's worth of lessons in the last two months."
It was McGraw who hand-picked both Kay and fellow opener Brandon Davis to tour with him, after discovering their music on TikTok. The invitation gave Kay's career a huge boost, as she performed in front of thousands of fans night after night, momentum she is ready to continue building now on her own.
"I really thought that I would feel like a chapter's closing, but it really feels like one's just starting," Kay says.
In a separate video, the Illinois native says that seeing her music touch so many people, including her recent "That's What Love Is," has meant the most to her.
"What touches me the most is hearing stories of people saying that one of my songs got them through a break-up, or got them through a really hard time in their life," Kay says. "Those are the stories that I hold so, so close to my heart."
"We had somebody walk up in a meet-and-greet today and she started bawling," she continues. "She said, 'Your song got me through hard times in my marriage,' and I was fighting back tears the entire meet-and-greet."
Kay will still have numerous chances to perform throughout the rest of the year, even without McGraw. The rising star has been adding plenty of tour dates to her calendar, with shows all over the country.
"So many new shows have announced this week," Kay reveals on TikTok. "I'm not sure if you guys saw them. But I'm going to get to see so many of you guys this summer … New shows are being added every single day. I can't wait to see you guys this summer!"
"That's What Love Is" was written for Kay's nuptials last year to her husband, Indiana Touchette.
"My now-husband and I were together for eight years prior to getting married," Kay said on TikTok of the romantic tune. "When I started to think about songs that I wanted to dance to at our wedding, I couldn't find anything that really summed up everything that we went through in those eight years, in order to get us to this moment of saying 'I do.' So I wrote one."
Find music and tour dates at AlexandraKayOfficial.