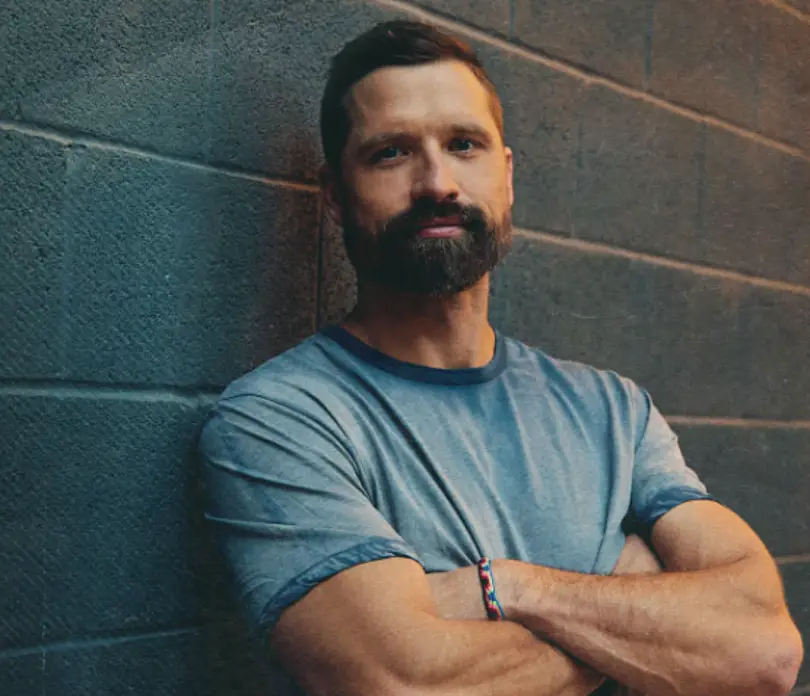 Walker Hayes is, perhaps ironically, celebrating his sobriety with his new tune, "Drinking Songs." Written by Hayes and Jordan Gray, the song, from Hayes' upcoming Country Stuff The Album, out on January 21.
The song, which says in part, "So give me that bourbon and Bocephus / I can't help me so help me Jesus / She ain't coming back like you / She gone / Said what I need is them Williams boys right now / Hank and Evan don't let me down / Bring them family traditions on / Yeah, I'm-a just keep sittin' here sippin' and singing along / Thank God for drinking and drinking songs," seems like an unlikely song for someone who has been sober for six years, after a lengthy battle with alcoholism.
"'Drinking Songs' is one of my favorites off the new album," shares Hayes. "I don't drink anymore but I still connect with how a song can get you through, just like a drink can for some people. We've all been in a bar full of people singing together, arms around each other. Plus, the lyrics and the beat just have a relatable quality to them that feels so country to me."
"Drinking Songs" follows another song, "AA," also about his alcoholism.
"At the end of the day, we are all just doing the best we can," Hayes says of "AA." "What I really mean to say with this song is just that I'm trying to stay the course. I've struggled with alcohol abuse and sometimes I wish I didn't need AA, but I do. I think a lot of people can relate to that. I'm just trying to be the best dad and husband I can be. It's not easy all the time, but my wife smiles a lot and my kids are growing up with more than I had, and that's a really good thing."
Hayes is opening up about details of his personal life, including his struggle with drinking, in his upcoming new book, Glad You're Here. The book is written by Hayes and his good friend, Craig Cooper, who inspired his song, "Craig."
"I bought the house next door to [Craig]," Hayes tells Music Mayhem. "[The book] uncovers the details of our friendship, my testimony, us losing a baby, so I go in detail about losing Oakley and how the Lord has redeemed that. I also talk about my battle with alcoholism and how it's going. When I met Craig, I was an alcoholic, and now I will be six years sober in October."
Find "Drinking Songs" and all of Hayes' music here.