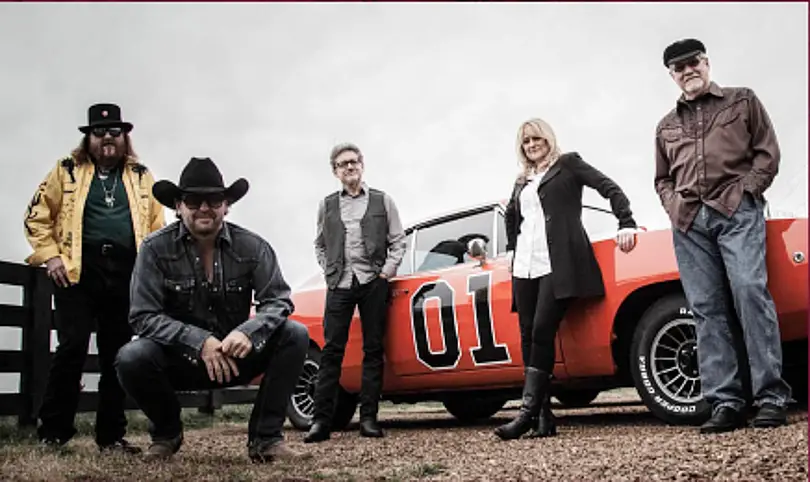 Waymore's Outlaws is playing a Nashville show, joined by Tommy Townsend. The group, which started as the band behind Waylon Jennings, has been performing in tribute to the country music icon, which makes the Nashville show, at City Winery on Friday, July 1, that much more special.
"I think we've played all of the City Winery locations, but there's something special about being among family and friends in Nashville," Townsend tells Everything Nash. "It's gonna be a blast, having the band back together, but we'll sure miss Ritchie Albright."
Albright was Jennings' longtime drummer, who played with Waymore's Outlaws. The musician, who is credited with helping create Jennings' signature sound, passed away in 2021, at the age of 81.
Townsend just released his Southern Man album. The record features Jennings' guitar and vocals on several of the songs, including the title track. Jennings and Jerry Bridges also co-produced the record, which Townsend began working on years ago, before Jennings passed away.
"I'm super excited that this album that was produced by my mentors, Waylon Jennings and Jerry Bridges, is finally coming out for everyone to hear after all these years," Townsend says of the project. "Getting to talk about these songs again after this long has brought back so many great memories of being in the studio with these two legends. I'm thankful to get to share this with all the fans, and especially Jerry 'Jigger' Bridges, who is still in my corner cheering me on."
Townsend's relationship with Jennings dates back decades, to when he was just a child. Townsend was given the chance to meet his musical idol, unaware how much that first encounter would shape his entire life and career.
"I was probably 13 years old at a concert in Georgia," Townsend recalls to Everything Nash. "My parents were fans of Waylon, and I got to be a fan of his. The Hells Angels did security for him, and my parents got talking to one of the guys and said that I liked Waylon. They said, 'Well bring him down here after the show. Waylon loves kids.' So we met him at the backstage gate, and he came and got me. I stayed on the bus for about 20 or 30 minutes just talking to Waylon. He was  just nice as he could be."
Southern Man was released on BFD/Audium Nashville. It is available for purchase at TommyTownsendMusic.com. The Waymore's Outlaws' show begins at 8:00 PM. Tickets are available here.