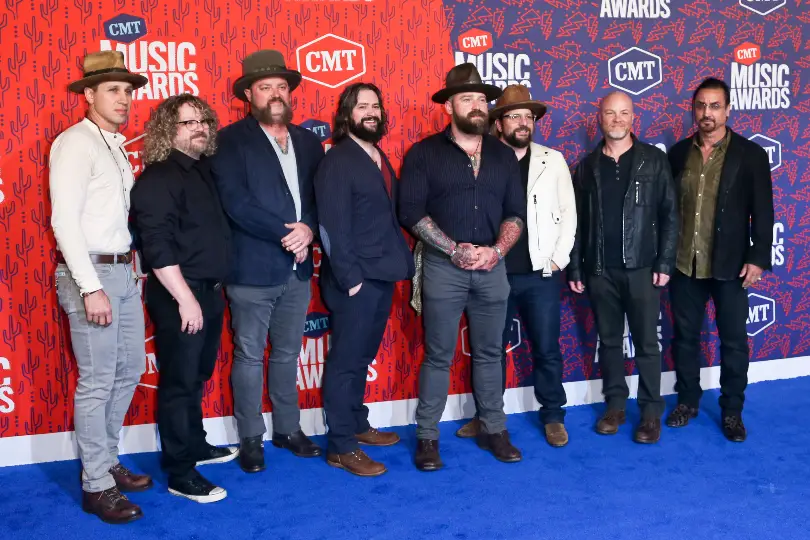 New music is here from the Zac Brown Band, along with Blake Shelton. The award-winning group just released a new version of "Out in the Middle." The original version of the song is from their latest The Comeback album, released in 2021.
The new song is from the group's forthcoming deluxe version of The Comeback,
"The Comeback is the best album we've ever made, and to re-record a few tracks with some musical legends was such an honor," the group said in a statement. "Blake Shelton is a country music powerhouse and sharing 'Out in the Middle' with him, a song that represents our Southern roots and country pride, is absolutely unreal. We're so grateful to do what we do and we can't wait to share the full album with our fans."
Shelton was equally happy to sing with the iconic group, since he's been a fan of Zac Brown for a long, long time.
"I've always been such a big fan of Zac as an artist and especially as a songwriter," Shelton says. "This song in particular really resonated with me. It reminds me of how I was raised and where I come from – out in the middle!"
The new song comes as longtime Zac Brown Band member John Driskell Hopkins announced that he is battling amyotrophic lateral sclerosis, otherwise known as ALS. Although the disease is currently without a cure, the multi-instrumentalist remains optimistic about his future, and vows to keep playing for as long as possible.
"One of the beautiful things about my condition, if God-willing it remains the way it is for a couple of years, is I have the energy and the presence to make a big impact," Hopkins tells People. "I'm ready to go. I can still play, I can still sing, I can still make records — and I want to do all that. I'm trying to record everything I can in the event that one day I might not be able to."
Brown co-wrote "Out In The Middle" with Luke Combs, along with Ben Simonetti and Jonathan Singleton. Find "Out In The Middle" and all of the Zac Brown Band's music, as well as dates on their Out In The Middle Tour, by visiting their website.