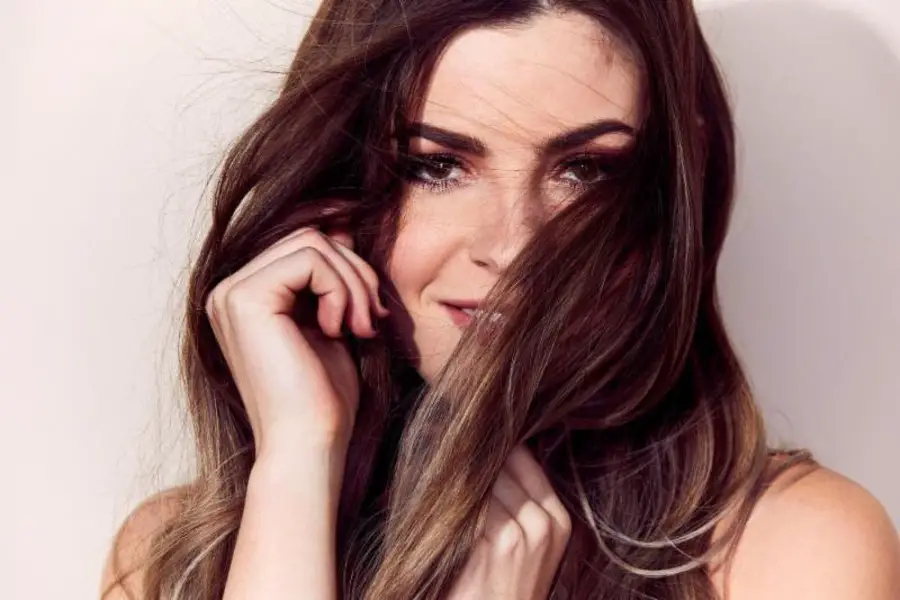 2020 definitely had more than its share of disappointments. But the year, for all of its challenges, also gave rising artists a chance to shine. Forced off the road, artists had to find ways to get creative in sharing their music with their fans. It also gave artists, both veteran and new, a chance to work on more music. With life hopefully returning to some semblance of normalcy in the new year, we are taking a look at 11 artists who we predict will shine — and shine big — in 2021.
1. Tenille Arts
Tenille Arts earned a coveted spot in the CRS New Faces Show this year, and she couldn't be more deserving of the honor. The Canadian artist, who won the Canadian Country Music Rising Star Award this year,  kicked off 2020 by releasing Love, Heartbreak & Everything in Between, which included the hit singles "Somebody Like That" and "Everybody Knows Everybody." If there was ever an artist who seemed poised for a breakout year, it's her.
2. Laine Hardy
Laine Hardy won Season 17 of American Idol in 2019, and was ready to make his mark on music when the pandemic shut down much of the music world. Undeterred, the Louisiana native continued to release music, including "Ground I Grew Up On" and "Tiny Town." He'll be ready to go when it's safe to tour again, and we'll be ready to go hear him play, wherever he is, while we wait for his upcoming freshman album, hopefully released in 2021.
3. Ashland Craft
Like Laine, Ashland Craft got her start on a reality TV talent show, this time on The Voice, where she landed in the Top 10 in Season 13. Instead of rushing to release new music, Ashland took her time, making sure everything was just right before starting to churn out hits. With both "Trainwreck" and "Two Wildflowers and a Box of Wine" already out, Ashland is in good hands on Big Loud Records, and will undoubtedly make a big, big splash in 2021.
4. Travis Denning
Travis will join Tenille on the CRS New Faces Show this year, and it seems almost impossible for him to not go from being a rising star to a reigning star in 2021. The 28-year-old already has on No. 1 hit under his belt, with "After a Few," from his 2020 Beer's Better Cold album. Country music loves him, and there are few artists with a future as bright as Travis.
5. CJ Solar
Frankly, we have no idea why CJ Solar isn't a big star already. The singer-songwriter has released killer songs like "Watered Down Whiskey" and "Tall Boy," and is the mastermind behind such hit singles like Morgan Wallen's "Up Down," and more recently, the No. 1 Jameson Rodgers hit, "Some Girls." If there was ever an artist bubbling just under the surface but ready to explode, it's CJ.
6. Filmore
We admit we might have been a bit late to jump on the Filmore bandwagon, but nonetheless, we are officially big Filmore fans. Filmore has been quietly making his own music for years, choosing to make music on his terms than conform to what the industry may or may not want in the moment. His freshman State I'm In album is 18 tracks of pure musical genius. Veteran artists, take notes.
7. Hailey Whitters
Hailey Whitters is already well-known in the songwriting world, penning tunes for artists like Little Big Town, Alan Jackson and more. She also earned a coveted opening slot on Maren Morris' massive Girl: The World Tour, and has written with hit songwriter, Lori McKenna. She had already released an album, Black Sheep, in 2015, but it's her latest record, The Dream, which made people — finally — pay attention.
8. Kameron Marlowe
Kameron Marlowe in many ways feels like the piece country music has been missing. A former car parts salesman, Kameron was initially discovered by producers of The Voice, who invited him to compete, which he did in Season 15. But it was after the show when Kameron really got to work. His freshman record is both honest and daring, not to mention his vocal chops are hard to match. If he doesn't become a big success story in 2021, we'll be surprised.
9. Brady Lee
Brady Lee is just beginning to make his introduction to country music fans, but if his debut single, "I Can Do This All Day" is any indication, the aspiring singer is destined for greatness. Influenced by several of country's biggest acts right now, including Thomas Rhett and Russell Dickerson, Brady is also unafraid to be very much himself. We can't wait to hear what comes next from him.
10. Chevel Shepherd
If the reception Chevel Shepherd got after the release of her debut album, A Good Ol' Country Christmas, is any indication, 2021 is going to be huge for Chevel. After winning Season 15 of The Voice in 2018, the now-18-year-old took her time in figuring out what kind of music she wanted to make. Promising a country album coming hopefully in the new year, however long we have to wait will undoubtedly be worth it in the end.
11. Lainey Wilson
When Lainey Wilson wants something, nothing will stop her, which is why we are pretty convinced she will be a force to be reckoned with in country music. When the small-town Louisiana native decided she wanted to be a singer, she moved to Nashville, living in a camper trailer while she worked on making music. Her recent releases, including "WWDD", "Rolling Stone", "Sunday Best", and "Small Town, Girl," make us more than ready for whatever Lainey is ready to dish out next.