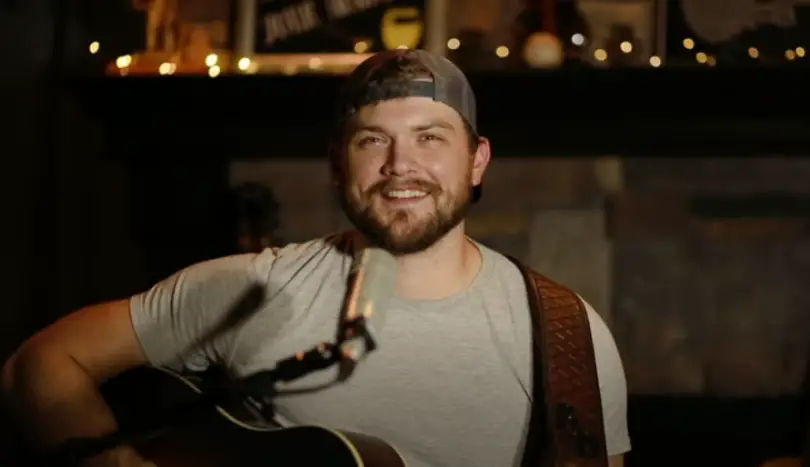 Brandon Davis gave his father an early Father's Day gift he likely won't soon forget. At a show earlier this year, opening for Tim McGraw, the rising star honored his father by wearing a hat, a hat his own father had once worn when he opened for Garth Brooks decades ago. Davis praised his father, and one of his biggest fans, with a touching tribute from stage.
"34 years ago, my daddy bought this hat, so that he could open for none other than Garth Brooks," Davis said in the video he shared on TikTok, as his song, "What Cowboys Are For," played in the background. "But he didn't know a day would come that would be special enough to break it off the shelf. I don't know about y'all, but I think that right here tonight, on this stage, opening for THE Tim McGraw, I think tonight is that night."
Davis captioned the video by saying, "Sending the biggest Happy Early Father's Day to the man who made me the person I am today. Sharing this moment with you meant everything to me and I can't wait to pass this hat on to my boys"
Davis is back to performing his own shows, and plenty of them, now that the McGraw Tour 2022 has ended. But the lessons he learned, and the fans he gained, will stay with him for the rest of his likely lengthy career.
"What an incredible experience and amazing journey!" Davis wrote on social media, after the tour's final date. "Words can not describe how thankful I am to have had the chance to learn from one of the greatest in country music these past 6 weeks. Tim McGraw thank you… thank you for taking a chance on me, thank you for welcoming us with open arms, thank you for inspiring 6-year-old me in the back of my mama's car to sing my heart out every chance I got. This experience has been one I'll never forget and I will forever be thankful for! Thank you just isn't enough."
The "Forever and Always" singer recently released his acoustic Hearts Don't Rust EP, which follows his debut album of the same name that came out in April. He is currently headlining his Step by Step Tour. Find music and tour dates at BrandonDavisMusic.com.