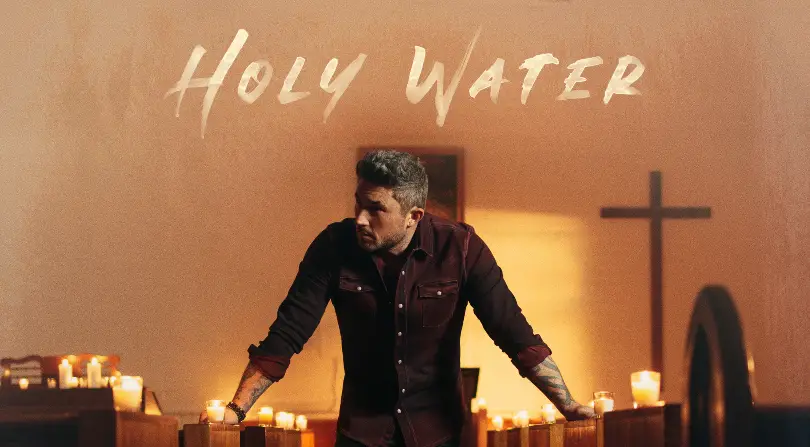 Michael Ray's lyric video for "Holy Water" is out! Ray, who shot the official music video for "Holy Water" in his home state of Florida, also returned home for the lyric video as well.
"Shot this one out at my family's land in Florida," Ray shares on social media. "Hope y'all dig it as much as I do."
Ray shot the "Holy Water" video in Cassia, Florida, in the church Ray's family has attended, dating back several generations. Ray also chose his own famiy and friends to star in the video, instead of hiring an entire cast of actors.
"Everybody in that congregation is part of that church, or grew up going to that church or in my hometown or are family," Ray told Everything Nash. "The only people that are acting in that video are the preacher and one of the deacons. The other deacon is my cousin Lee. I threw him in there, 'cause he was the guy I used to always sit around the bonfire with when I was younger and play guitars with.
"So it was just cool to bring all of that to this little country church that gave me so much: Vacation Bible School, dinner on the grounds, all the stuff that you do at a Southern Baptist church," he adds. "Being able to bring that to them was just a really cool, full-circle moment. And seeing that it hadn't changed since I was a kid was like a time stamp that we went back to."
"Holy Water" is inching close to the Top 40, following his multi-week, No. 1 "Whiskey and Rain" single, but Ray says he is already thinking about his next project, the follow-up to his Higher Education EP.
"We're going back in. We don't have dates yet, but I know that we should be going back in this year," Ray hinted. "We are actually doing some meetings, and I'm writing a lot. We should be going back in and have some sort of date for that in the next few months, I hope. We're going back in to finish up the EP.  I've been writing some of the best stuff I've written in years."
Ray is spending much of the next few months on the road, including serving as direct support on Lee Brice 's Label Me Proud Tour. Find music and tour dates at MichaelRayMusic.com.
Click here to subscribe to our YouTube channel.