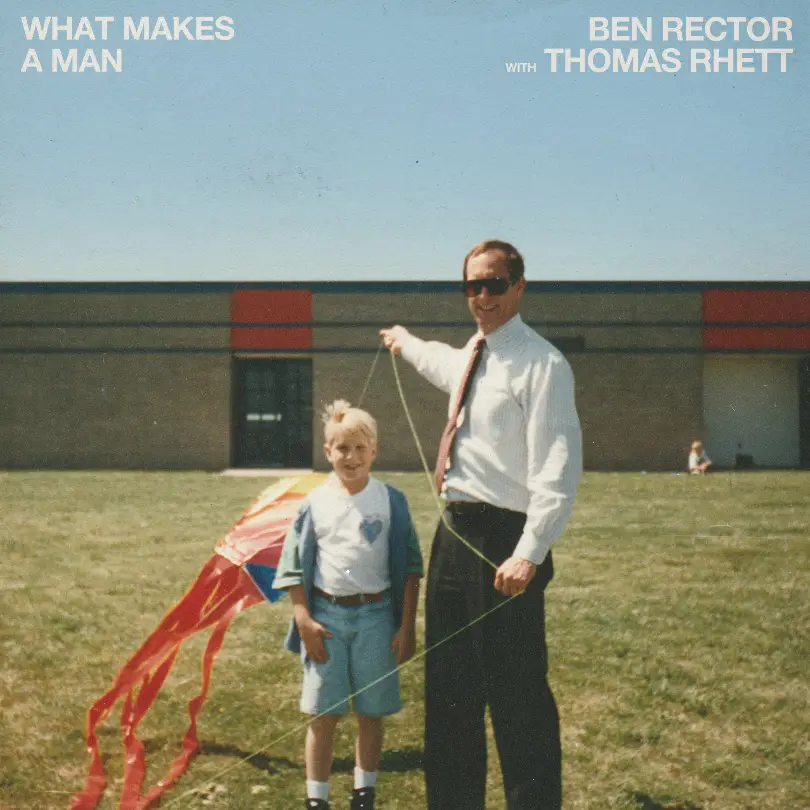 Ben Rector has a new song coming out, featuring Thomas Rhett! The singer-songwriter announces the release of "What Makes A Man," which he sings with the country music superstar. The song will be available on August 5.
"I had so much fun having collaborators on a few of the songs on the record that I immediately thought of Thomas Rhett when this song was finished," Rector says. "A big part of this album for me was wanting to do things that were exciting and enjoyable, and having him on the song felt like both."
When Rector reached out to Rhett to join him on "What Makes A Man," Rhett knew right away he wanted to be part of the song.
"I've always been a fan of Ben's, so when he reached out wanting to collaborate, I jumped at the opportunity to work with him," Rhett says. "He's an incredible artist, writer, and performer and this song hit me as something that I could immediately connect to."
Rector will celebrate the release of "What Makes A Man" with his Grand Ole Opry debut. The singer-songwriter will perform for the first time on the hallowed stage on August 9.
"I couldn't be more excited to perform at the Opry," Rector says. "We listen to the live broadcasts on 650 AM all the time. I have such respect for that stage and am deeply, deeply honored to get to perform there."
Rector's latest album, The Joy of Music, was released in March, and included collaborations with Snoop Dogg, Dave Koz, Kenny G and Taylor Goldsmith.
"When I was making this record, I was operating from a place of wanting to find joy in the process. I wanted to do things that sounded fun, just because they sounded fun," Rector told MusicRow of the project. "I wasn't constructing songs with the hope of them being a feature or anything. I was just making the art that I wanted to make and then on a couple of songs, I said, 'Dude, it would be so fun if we got Snoop Dogg to be on the song.' For me, the worst thing that can happen is that Snoop says, 'No, I don't want to do that,' which is totally understandable. The best thing that could happen is that I'm on a song with Snoop Dogg."
Rector might have known that some of the choices on The Joy of Music were gambles, but they were risks he accepted and fully embraced.
"I didn't want to play it safe anymore," Rector says. "I didn't want to show the same tricks that I've done before a bunch of times just because I know I won't fail. I don't want to be afraid of failing anymore because this is my one wild and precious life. I don't want to look up when I'm 60 and be like, 'Man, I was so scared the whole time that I was gonna look silly, or that it wasn't gonna go very well.' I just want to do cool stuff that's fun for me and fun for other people."
Pre-save Rector and Rhett's "What Makes A Man" collaboration here.