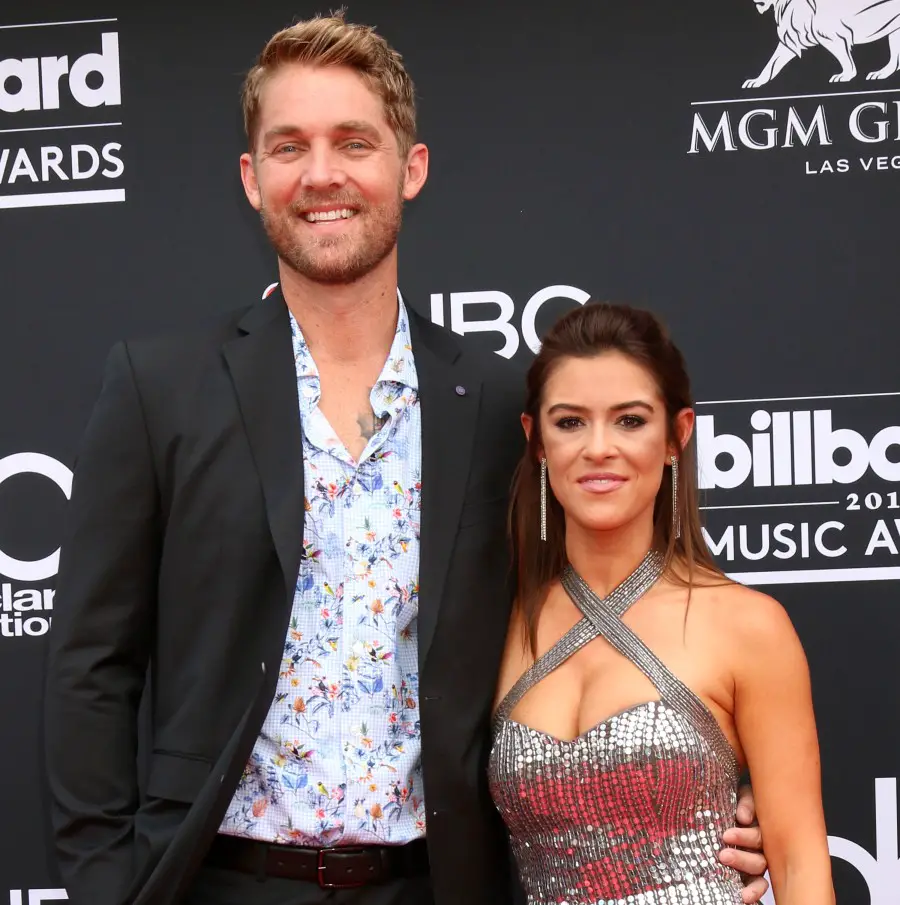 Brett Young has a new video out, which stars his wife, Taylor, but it's not a love song. The parents of two teamed up for the video for Young's latest single, "You Didn't." The song is from Young's Weekends Look a Little Different These Days album.
Seth Kupersmith, who has done most of Young's videos, shot the video for "You Didn't." But it was Young's insistence to have Taylor join him for the video, after a lesson learned from another video earlier in his career.
"The first video Seth and I did together was 'Mercy,'" Young recalls in a conversation with Kupersmith shared on YouTube. "We had an incredibly talented actress. She killed it. The video was beautiful. And I walked away feeling uncomfortable. I'm not an actor. I'm a singer-songwriter and a musician, and I didn't like how it felt. I went to Seth, and I said, 'Dude, from now on, if I'm going to be the lead actor, which I'm not even an actor, but if I'm going to be that, it's always going to be my wife. Otherwise, we have to hire another couple.'"
Young might not think he's much of an actor, but he has high praise for his wife's abilities.
"It's really fun to act with Taylor," Young says. "Neither of us are actors. She did a good job. She did a really good job. I watched that back, and I was like, 'Dang!'"
"You Didn't" doesn't reflect Young's current relationship status, but the message is just as important to him, which is why he wrote the song.
"I think that the underlying message is that if you really care about someone, and they don't feel the way you do, you shouldn't make them feel bad for that or guilty or try to make them hurt just because you are," Young told CMT of the song, which he wrote with Ashley Gorley, Jon Nite and Jimmy Robbins. "If you care about that person and what you hear them say is they need to go, you need to make them feel as comfortable as you can. That's a huge responsibility when you're getting your heart broken."
Young and Taylor might be living happily ever after now, but that wasn't always the case. The two initially dated for six years, before breaking up and ultimately getting back together.
"I'm an only child, I'm an athlete, I'm an artist, I'm a songwriter… I'm like all the things you tell your daughter not to date," Young explained to BMLG. "All of those characteristics are kind of the same characteristic. I was competitive in my relationship and I was a fight to win fighter, things that looking back I'm embarrassed about."
"And also, she had come out of a relationship that was combative, and so was she, and she's opinionated too," he continued. "And because I knew she was that way I always was able to justify the way that I was in the relationship by blaming her, 'cause I knew that she was that way. But when we came back together, the thing that made it work this time was that both of us were ready to kind of put our egos down."
Young has plenty of shows on the calendar in 2022, including a performance at the Pepsi Gulf Coast Jam in Panama City Beach, Florida, in June. Find all of his music and tour dates at BrettYoungMusic.com.