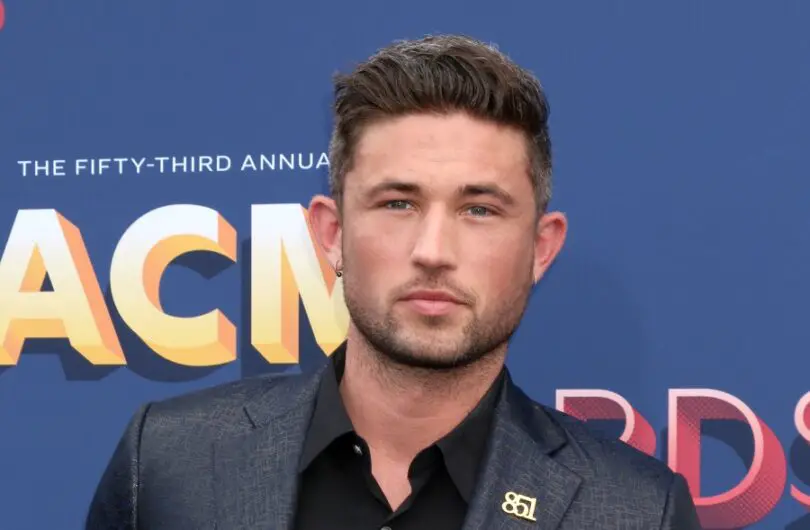 It's been seven years since Michael Ray introduced himself to country music fans, with the release of his debut "Kiss You in the Morning" single. The song, from his eponymous debut album, also became Ray's first No. 1 hit.
In honor of the February 16 anniversary of the release of the song, Ray took his fans back in time, with a look at the video for "Kiss You in the Morning," which was shot in his hometown of Eustis, Florida.
"The director, Edgar [Esteves], this was his first country music video that he filmed," Ray recalls. "He was like, 'Do we need to get extras?' And I was like, 'No, man. We're gonna be good. I promise you. We're not going to need any extras for this. We just need to let everybody know what we are doing, and I promise you, we'll fill the streets up.' More people came than he was expecting. It was just really cool to see my small hometown, everybody get together and shoot this music video that was going to be sent out nationwide."
It's been 7 years since we put out #kissyouinthemorning. Without y'all and the people of Eustis, FL who've had my back since the beginning, none of what we've been able to do since would be possible!!! Excited to take y'all back to Eustis soon 👀⛪️ https://t.co/pCdOPXoPWI

— Michael Ray (@Michaelraymusic) February 18, 2022
The video for "Kiss You in the Morning" was shot on the birthday of his late grandfather, Amos, who inspired Ray's music career. It was important for Ray to honor him in the video.
"I wanted to have something in there that made him a part of it," Ray explains. "We had this idea to put a flag with his name on it on the back of the airboat. What's funny is two things: first, it was the worst weather to drive an airboat. It was windy, we were in deep water — everything about it was not what you want when you're trying to drive an airboat … We made it happen. My grandfather was never the guy that wanted to be known. He was always behind the scenes, playing lead guitar.
"He didn't want any spotlight," he continues. "So what was funny is, at the very end, the last scene we shot, we were driving the airboat back, we turn it, head back to shore, and the wind blew this flag into the propeller, and completely destroyed this flag.. We all laughed. We all thought that was grandpa saying, 'Alright, that's enough.'"
Ray is proud of not only where he was raised, but that he was able to honor the town of Eustis, and the people in the town, with the "Kiss You in the Morning" video.
"This video embodies who my hometown is, what my hometown is, who the people are, and the fact that, in Eustis, Florida, everybody's got your back," boasts the singer.
Ray just celebrated a multi-week No. 1 with "Whiskey and Rain." The song is from his latest Higher Education EP. Find all of Ray's music and upcoming tour dates here.