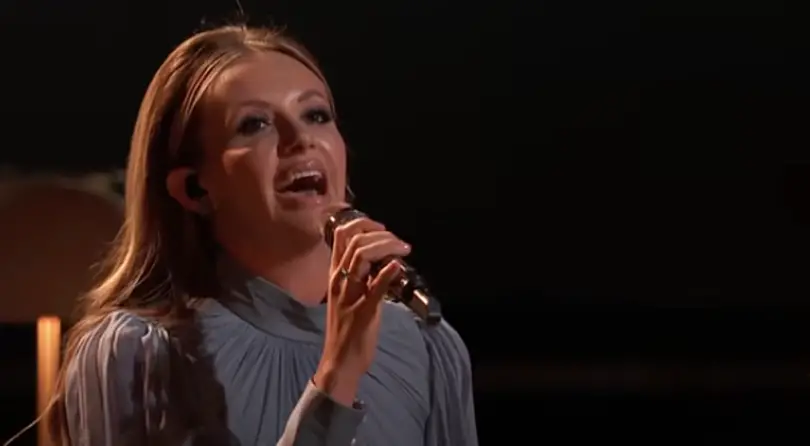 Carly Pearce is still riding high after her recent performance on The Voice. The 31-year-old spoke out about the honor in a video shared on social media, where she reflected on how much her life has changed — for the better — since releasing 29.
"I just am out of my mind overwhelmed with getting to sing '29' on The Voice," Pearce said. "Everything the last few months has just felt mind-blowing for me. I'm kind of having a moment of, oh my God, just how different my life looked a year and a half ago, and where it is now. I'm just thankful to all you guys that have loved this record. Thank you. This is all I ever wanted to do."
Carly feeling extra grateful last night after singing "29" on The Voice 💓 pic.twitter.com/jpYU6OmUT9

— Carly P Connect (@CarlyP_Connect) December 8, 2021
Pearce said being invited to perform her song, "29," on the reality TV talent show was a full-circle moment for her.
"When I started writing 29, I was in such a vulnerable and broken space. But feeling the connection with people on their own journeys has reminded us all we're not alone," Pearce told Entertainment Tonight. "I couldn't be more grateful to share '29' for my first appearance on The Voice! In a year where my world has completely shifted, I know the value of a show that gives dreamers like me a chance to sing their truth."
Pearce's whirlwind year also included winning the CMA Award for Female Vocalist of the Year, an honor she used to dream about when she was a little girl.
"You have to know and understand how badly I wanted to win Female Vocalist of the Year," Pearce said. "As a little girl. I would watch the CMA Awards, see all the women who'd come before and dream one day I might be up there, too. But when it happens? When you're in the moment? Nothing can prepare you for that, and it's even more powerful, more exciting than anything I've ever felt in my life."
Even after Pearce heard her name called, it took awhile for her to understand that she really was the winner.
"Honestly, I think I blacked out," Pearce said backstage after her monumental win. "I thought, 'Wait a minute.' … I heard my name, but it took me probably until I got up there to understand what was happening. I mean, I fell to my knees."
Pearce will join Kenny Chesney next year on his Here and Now 2022 Tour. Find all of her music and tour dates at CarlyPearce.com.
Click HERE to subscribe to our YouTube channel.