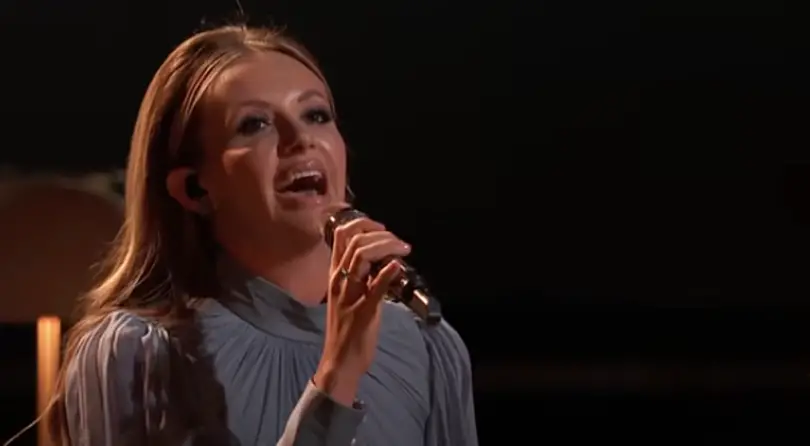 Carly Pearce delivered a stunning performance during the semi-finals on Tuesday, December 7 on The Voice. The Kentucky native performed "29," earning a standing ovation from the live audience, along with a few tears over the heartfelt song from Kelly Clarkson.
Pearce, whose performance marked her debut on The Voice, previously said that she related to the contestants on the reality TV talent show, even though she had never competed herself.
"Every single person who's ever tried out, ever made it to the next round, I know everything about how you feel," Pearce said. "The anticipating, the hope – and then no matter which way it falls, the amount of emotion you feel. You have to really take hold of your dreams to do something like this, and I think the world of each and every brave heart who's taken the plunge and put it out there. This is a big deal… and I am honored to be able to be a tiny part of this show."
The CMA Female Vocalist of the Year said that all of the 29 EP was written when she was in one of the hardest seasons of her life.
"When I started writing 29, I was in such a vulnerable and broken space. But feeling the connection with people on their own journeys has reminded us all we're not alone," Pearce told Entertainment Tonight. "I couldn't be more grateful to share '29' for my first appearance on The Voice! In a year where my world has completely shifted, I know the value of a show that gives dreamers like me a chance to sing their truth."
"29" recently earned a spot on NPR's 100 Best Songs of 2021, thanks in part to the vulnerability in the lyric. The song, and the rest of the tracks on 29 and later 29: Written in Stone, were written as she was struggling with the end of her brief marriage to Michael Ray, never imagining how well her honesty would be received.
"I certainly was not trying to be vengeful. But I would be lying to you if I didn't go, 'Damn! Alright.' You know, hold my head a little higher," Pearce told The Washington Post. "[It] came out of a situation that for me was completely soul-crushing. And we have to make decisions in life in hard times: Are we going to let this define us or refine us? And I think this is my refinement moment."
Pearce wasn't the only performance of the evening. John Legend performed his new Christmas song, "You Deserve It All," while Blake Shelton sang his current single, "Come Back As a Country Boy."
Click HERE to subscribe to our YouTube channel.