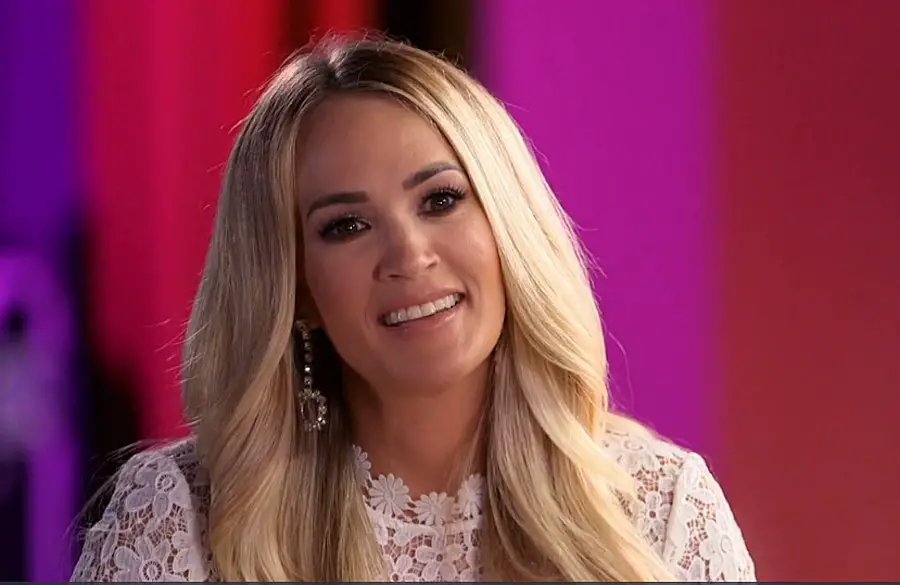 Carrie Underwood just earned a No. 1 album with her recently-released My Savior record, but her reasons for doing the project went much deeper than sales success. The 38-year-old wanted to share her strong Christian faith, which comes through loud and clear on all 13 songs on My Savior.
"I have been given every open door that a person could be given," Underwood told CBS This Morning. "And I am so blessed and so grateful. More than anything, I want to use those gifts to give back."
Underwood previously revealed that she was familiar with all of the hymns on My Savior, which she sang growing up in church in Checotah, Oklahoma. But one of them, "Just As I Am," took an entirely new — and emotional — meaning for Underwood, singing it as an adult.
"All the times we sang that song, I never thought much of it, because it was always there," Underwood shared, her eyes glistening. "And now as an adult, 'Just As I Am,' He loves me just as I am. All my flaws, all my insecurities. All my mistakes. He loves me. And that is such a huge, huge realization as an adult. I feel like there's not one single time in recording it or doing anything with these songs that, after I'm done, I haven't felt like crying happy tears … It's a beautiful thing when you know you are loved unconditionally, just as you are."
Underwood also found solace in "Softly and Tenderly," which she sang at the 2017 CMA Awards, in memory of those whose lives were tragically lost in the Route 91 Harvest Festival shooting.
"That song did, I feel like, provide a lot of us just a moment to cry together and be there for each other, and just feel, and heal," Underwood reflected.
The songs on My Savior, which helped buoy her spirits during the pandemic, became a prayer from her, for those that would hear the songs on the record.
"I feel like the entire time that we were making the album, I felt like I was praying the whole time," Underwood said. "It was all just so hopeful and inspirational and joyful, at such a time when there was so much fear, and having no idea what was around the corner, or what the next month or week would bring. Getting to work on this music was peaceful for me."
My Savior is available for purchase here.*
*Everything Nash has an affiliate relationship with Amazon Music, which means we may receive a small commission from sales made on this page, at no additional cost to the artist or consumer.