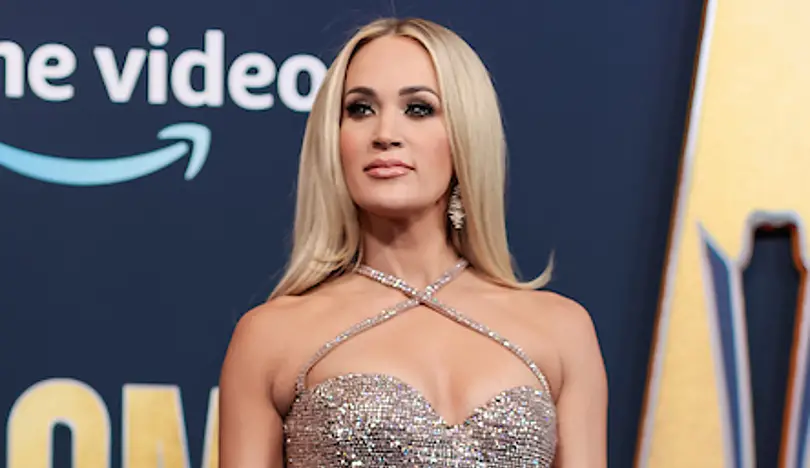 It was a bittersweet weekend for Carrie Underwood. The American Idol alum took home her eighth Grammy Award, for Best Roots Gospel Album, with My Savior, on the same day she bid a final farewell to her beloved dog, Ace.
"Last night my sweet Ace left this world…he will forever live on in our hearts and be forever missed," Underwood announced on social media, along with a few photos of her beloved pet. "He was there for me when I was on my own trying to figure out life when it was at its craziest! He was with me through 3 houses, 6 tours and 2 kids…always ready to snuggle and play…through all the highs and lows. He was a true friend and a good boy till the very end. I love you, sweet Ace…see you on the other side…"
The 39-year-old had Ace since the early days of her career, using him as the ring bearer in her wedding to Mike Fisher in 2010.
"He's like my kid…Ace is such a big part of my life," Underwood previously said, adding, "Ace is so little, he can go everywhere with me. If we got a bigger dog it would be a little bit more of a challenge."
In late 2016, Ace suffered a herniated disk, which resulted in temporary paralysis in his hind legs. Fortunately, he regained his mobility thanks to intense physical therapy.
Underwood is blown away by her recent Grammy win, especially since the record was so meaningful to her personally as well as professionally.
"This album is one that I have always wanted to make," Underwood said backstage. "It came at the right time and it was just so important to me. So the fact that I get to take this home, it's blowing my miind. My heart is so full, and I'm so proud of it. I'm really excited and happy."