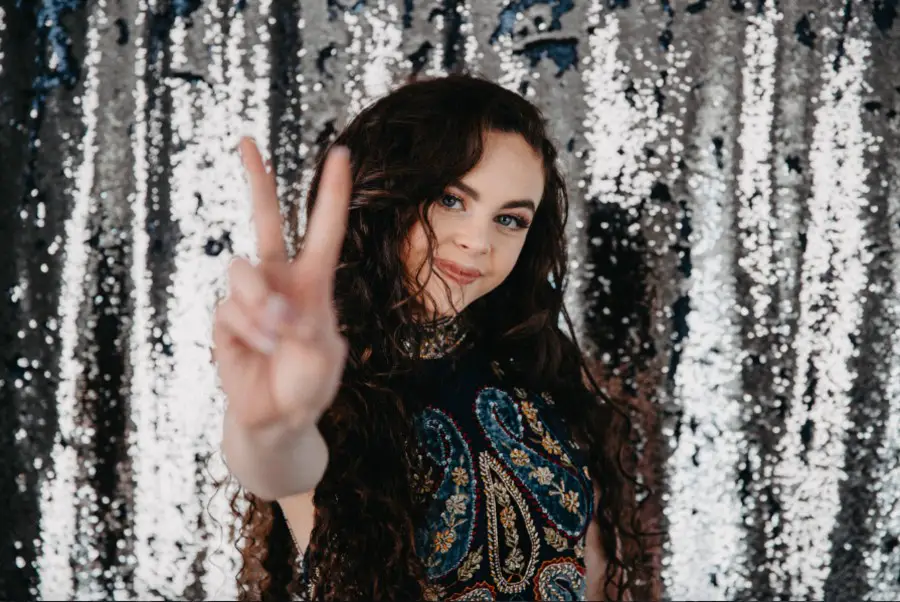 Chevel Shepherd won Season 15 of The Voice in 2018, on Kelly Clarkson's team, when she was just 16 years old. Now, as Shepherd readies the release of her debut Everybody's Got a Story EP on Friday, March 26, she is relying on the lessons Clarkson taught her while on the reality TV talent show — mostly to stay true to herself — lessons Shepherd is still relying on today.
"I know it sounds really cliché because people tell you that all the time, but it's really a really good piece of advice because a lot of things can happen, and especially when you're in the limelight like that," Shepherd tells Everything Nash. "It's always good to stay grounded and stay yourself, and remember how you got to where you are. And she also told me when I was on The Voice stage to just go out there and have fun, and don't even worry about if I'm going to go home or not. As long as I'm singing and doing what I love, that's what matters."
The songs on Everybody's Got a Story might be sung by an 18-year-old, but they reflect her influences of country music artists, many who were singing before she was even born.
"I love Loretta," Shepherd says. "She's definitely one of my favorites. I look up to her as a musician and as a person. She's always stayed true to herself, and never strayed away from that. And then I look up to Tanya Tucker, Gretchen Wilson, The Chicks. I look up to all of them. There's a lot of musical influences on my record that stem from them, because that's the music that I grew up listening to, but I always make it my own. But my influence, my biggest one would have to be Loretta. And I also love Dolly as well."
Shepherd has also leaned on her parents, especially as she navigates working as an artist while still a teenager.
"I never really had a lot of friends at school," Shepherd acknowledges. "I always say I get along better with people who are a little older than me, or a little younger than me. So my parents actually are my best friends."
Order Everybody's Got a Story at ChevelShepherd.com.