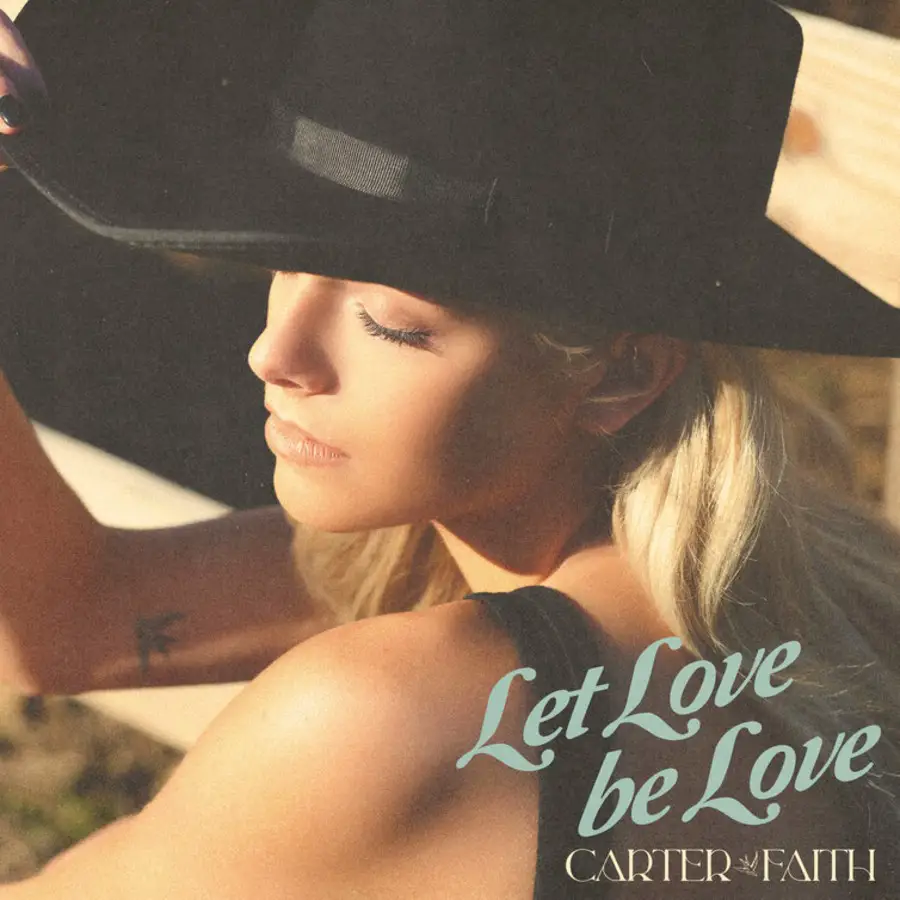 Carter Faith's EP, Let Love be Love, is out! The rising star co-wrote all five songs on the record, which was produced by industry heavyweights Ben West and Sean McConnell. Faith, who formerly released The Dusk Sessions, left her personal mark on each of the tracks on the project.
"When I listened to Let Love be Love for the first time, after we had finally gotten all of the songs done and put them in order, I realized that this project was so many things at the same time," Faith tells Everything Nash. "It is gentle but wild and strong, it is grounded but also otherworldly. It is nostalgic and classic but also futuristic. It is unapologetic, it is me."
The North Carolina native was inspired to title the EP Let Love be Love based on a poem by Morgan Harper Nichols, which is called Let July be July.
"This poem struck me because life is so fast and I for one am always worrying about the future and wanting it to speed up, but I have found that makes us miss out on most of life itself," Faith shares in a statement.
Each of the songs on Let Love be Love celebrates the emotions that Faith, and other people as well, feel, without making excuses.
"As I put these individual songs together into a group and tried to put my finger on how they all somehow connected, I discovered that they each were completely unapologetic," Faith explains. "The songs hold so much emotion but they don't analyze these emotions, they just 'let them be.' When it comes to life and all the beauties that it holds, I don't want to waste time analyzing it but instead just basking in the craziness of it all. Let Love be Love is about truly experiencing life and love, and everything in between."
Faith recently earned a standing ovation by performing "Joyride" from Let Love be Love at the Ryman Auditorium. The EP is available on all streaming platforms. See a track list below, and find more information at CarterFaith.com.
Let Love be Love EP Track List
1. Joyride (Carter Faith, Margaret Valentine, Jen Stegall)
2. Buzzkilla (Faith, Jonny Price)
3. Cowboys and Dreamers (Faith, Steve Moakler)
4. Lasso (Faith, Stegall)
5. I Just Wanna Dance – (Faith, Valentine, Ben West)
6. Pipe Dream – (Faith, Sean McConnell, Ashley Ray)