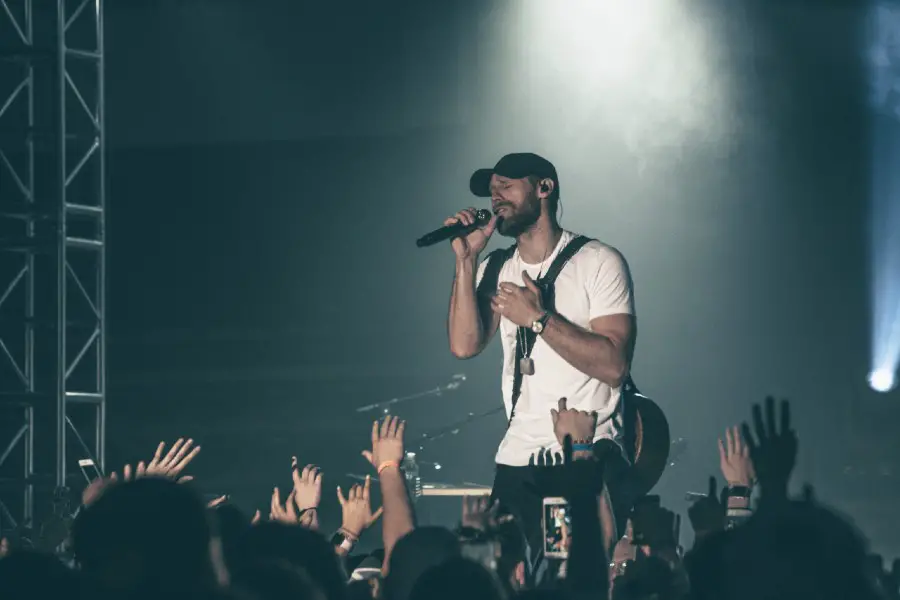 Chase Rice is no longer worried about COVID-19. The singer, who was criticized last year by artists like Kelsea Ballerini and Mickey Guyton for having a live concert in the middle of the pandemic, recently spoke out about the challenges of being off of the road, and why he believes COVID-19 is no longer a concern.
"It's gonna take some time to get back in the swing of things, for all of us ….It's something that you start losing hope, towards the end of last year," Rice said to Audacy.  "In the beginning of last year, it's like, 'We'll be back in no time. And that changes pretty quick to, 'Man, I don't know if this is ever gonna get back to normal,'" he said. "Thank God it is.
"This thing's over," he continued. "If you don't think so, move on. It's over. We're going back to normal life, and if you don't want to do that, stay home. We're partying, country music's back, music's back. Live events are back and I couldn't be happier."
Rice vividly remembers the moment he realized life as he knew it, performing week after week in front of his fans, was about to come to an end, due to COVID-19.
"My manager called and said, 'We think we're going to have some Tim McGraw dates possibly canceled," Rice recalls to Everything Nash. "Possibly canceled turned real quick into, 'What is going on?' I was on the front porch with my manager and he said, 'It doesn't matter. We're going be fine. We're going to get some shows booked all year and we're going to be able to keep the band full on and everybody's going to be fine.'  I just remember him saying that and just thinking in my head, I was like, 'This doesn't sound right. It doesn't sound like this is actually going to happen.' And of course it did not happen. That was the moment I was like, 'Oh man, this is not sounding good right now.'"
Rice just released his 15-track record, appropriately called The Album, earlier this year. The project includes his current single, "Drinkin' Beer. Talkin' God. Amen.," a collaboration with Florida Georgia Line.
"It was our last day of tour," Rice recalls to Everything Nash of the inspiration behind the song, which Rice wrote with Cale Dodds, Corey Crowder and Hunter Phelps. "We were all touring together, so we all spent a lot of time together, which was awesome. We posted it on Instagram, and Brian loved it right away, and said that it was awesome. He just kept listening to it, and then he was like, 'Man, let's produce this thing. Let's get it in there, like we used to make the sounds. Turn it into what we believe it should be. And as that happened, it turned into naturally, 'Hey man, I'll tell you how we make this thing special. Why don't y'all just sing on it?' And that was actually Brian [Kelley's] idea, and then I kept pushing it."
Rice has a packed tour schedule for the remainder of the year. Find tour dates by visiting his website.
Want more exclusive videos of artist interviews? Subscribe to our YouTube channel here.