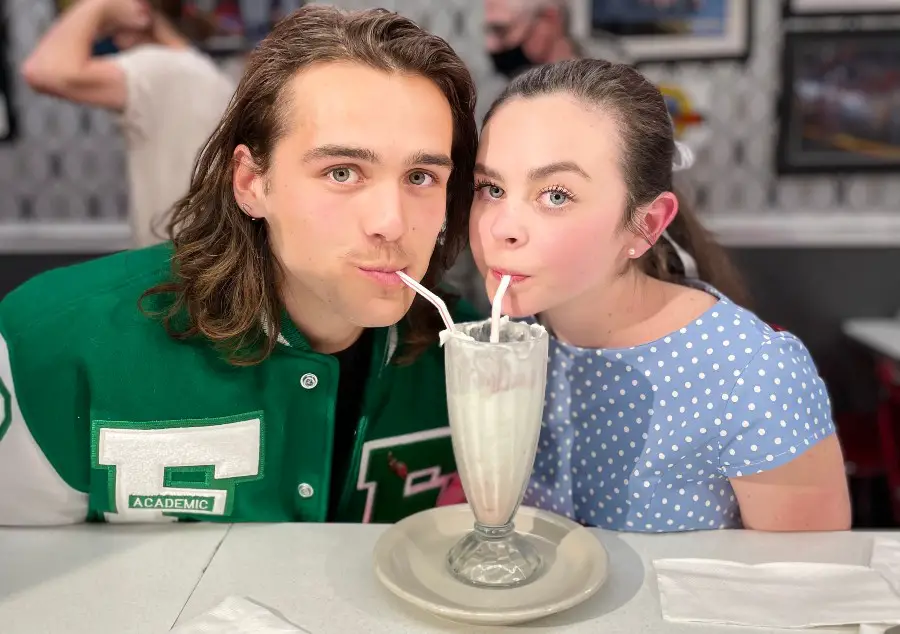 Chevel Shepherd just released the official video for "Good Boy," starring Netflix's Julie and the Phantoms actor Charlie Gillespie. The song is from Shepherd's just released Everybody's Got a Story EP.
"Music connects everybody," Shepherd told People of the time-traveling video. "I think it heals the soul and there's no better time for music than right now. Everybody's separated, but music connects everybody, especially now."
All seven songs on Everybody's Got a Story are very country, hearkening back to some of her country music idols, especially Loretta Lynn.
"I love Loretta," Shepherd told Everything Nash. "She's definitely one of my favorites. I look up to her as a musician and as a person. She's always stayed true to herself, and never strayed away from that. And then I look up to Tanya Tucker, Gretchen Wilson, The Chicks. I look up to all of them.
"There's a lot of musical influences on my record that stem from them, because that's the music that I grew up listening to, but I always make it my own," he adds. "But my influence, my biggest one would have to be Loretta. And I also love Dolly as well."
Shepherd worked on Everybody's got a Story right after winning The Voice, but waited until now to release the record.
"Right after I won The Voice, I had been wanting to put out music so bad, and I had been waiting so long," Shepherd recalls to Everything Nash. "I recorded it in the end of 2019, around then, and I was just so proud of it. And I was like, 'I wish this would come out tomorrow because I love every song so much.' I love the whole project, and it was something that I have been wanting to do for so long, my whole entire life. And so finally putting together a project that's being released for people to hear all of it, the whole package, I'm really, really excited."
Read 11 Questions With Chevel Shepherd here.