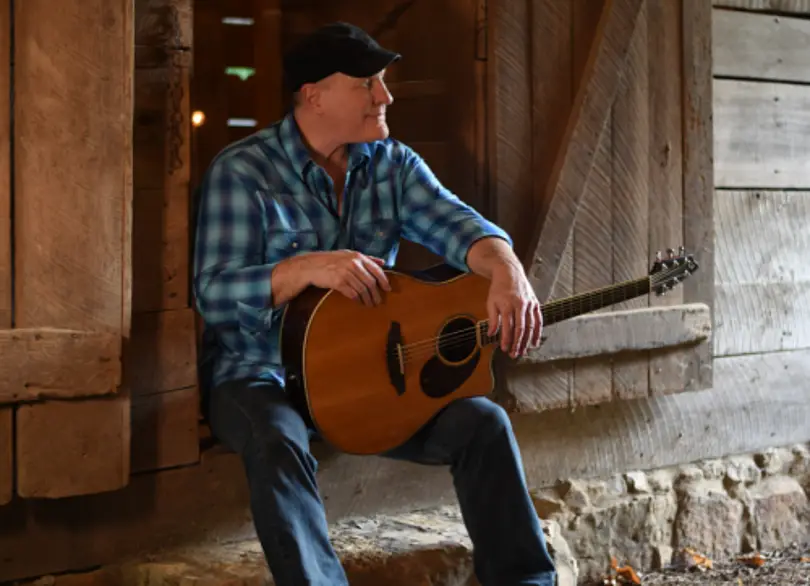 Collin Raye might be known as one of country music's biggest superstars, but he loves all kinds of music, including classic rock. The 61-year-old will headline Collin Raye and The Riff Raff: A Salute to Classic Rock, playing some of his favorite classic rock songs on Wednesday, January 26 at Nashville's 3rd & Lindsley.
"I'm very excited to be performing with our new rock 'n' roll band, The Riff Raff, later this month at 3rd & Lindsley," says Raye. "It's something I've wanted to do for a long time. It's a tribute to the greatest American and British rock 'n' roll music of all time!"
Raye's earliest memories are of listening to some of the country greats, but as he got older, his musical tastes expanded, which is what inspired him to start The Riff Raff.
"I grew up on classic country music artists like Haggard, Jones, Buck, Cash, Waylon, Johnny Horton, Charley Pride, Tammy Wynette, Dolly, Connie Smith, Ray Price, and all the greats," Raye explains. "But I discovered rock 'n' roll in my teens and grew to love it as well. My brother and I played a lot of both styles of music throughout our youth and were influenced by both genres."
Raye released his album, SCARS, in 2020, and vows to keep making music for years to come. Ironically, it was his love of rock music that served as the impetus for his own career as a performer.
"People say, 'Well, are you going to retire?' And I'm like, 'Well, I'll retire when I have to, when no one wants me anymore," Raye reflects to Everything Nash. "If all of a sudden my agent calls and says, 'Look Collin, nobody wants to book you anymore,' I guess I'll retire, but I would never do that voluntarily because it's just part of who I am. I've never made a living doing anything other than playing music. From the time I was 15 years old playing in the bars, when I was way too young to even be in there … I started going to rock and roll concerts when I was 13 years old, and that changed my life.
"I was like, 'Oh my gosh, this is cool too,'" he added. "And so, that's all I've ever done. I think if I stopped playing music for people, I would just kind of wither away and die."
Raye will also have a new duet coming out this year, his "Love, Me" collaboration with Season 17 winner of The Voice, Todd Tilghman. The new version is being released in honor of the song's 30th anniversary.
Tickets for Collin Raye and The Riff Raff: A Salute to Classic Rock are available here. Find all of Raye's music by visiting his website.
Photo Credit: Courtesy of Absolute Publicity / Lindsey Merrill