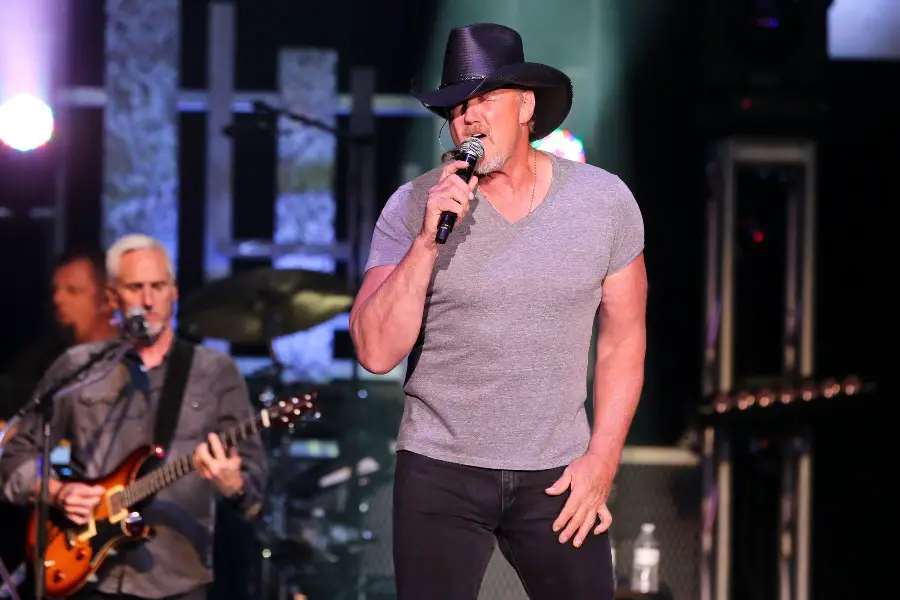 Trace Adkins' new Monarch TV series, airing on Fox, will not premiere on January 30 as planned. The show, which also stars Susan Sarandon, will be delayed until fall, due to the ongoing pandemic.
"With an incredible pedigree of talent and musical performances, the powerfully compelling drama, Monarch, is a top priority for Fox Entertainment in 2022," a Fox spokesperson says (via Deadline). "Unfortunately, due to the unavoidable realities of the pandemic and the profound impact Covid-19 continues to have on our industry and around the world, it is necessary to reschedule Monarch's January 30 debut to the fall.
"As the cornerstone of Fox's new 2022-23 slate, shifting a show of this magnitude allows us to have its entire first season produced, create additional, high-profile content and promotional windows to support launch, and give our viewers the best opportunity to enjoy the series as intended with a non-compromised run of episodes," the statement continues. "We thank our cast, producers, writers and the entire crew for their tireless work and continued dedication to the country music-filled world that is Monarch."
Adkins has yet to speak out about the delay. He previously dropped a song, his version of the Hank Williams, Jr. classic, 'A Country Boy Can Survive," which was recorded for Monarch.
"I've lost count how many times I've listened to Hank Jr.'s 'A Country Boy Can Survive,'" Adkins says. "Having the opportunity to record such an iconic song has been both exhilarating and daunting. I wanted to honor the original version while putting my own 'spin' on it. I'm excited for this to be the first release from Monarch and for fans to hear all of the music we have coming out."
"Trace's voice is one in a million and sets the tone for everything else we do musically on the series," adds Monarch's Executive Music Producer, Adam Anders. "He grounds the show so much, and I love every time an 'Albie' song is on the slate."
Monarch was slated to follow the NFC Championship game, also airing on Fox. A new premiere date has yet to be announced.