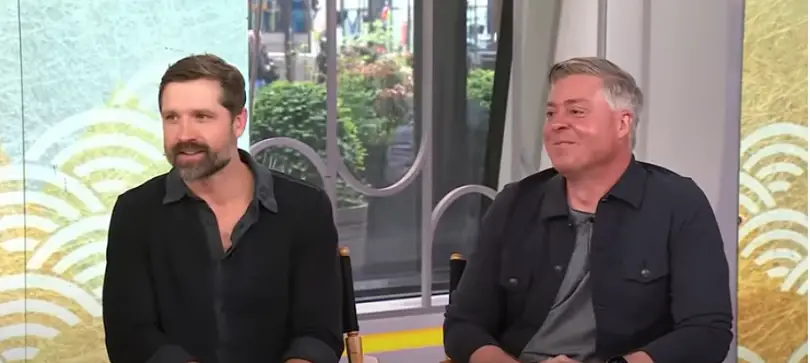 By now most country music fans know the true story behind Walker Hayes' song, "Craig," written about his friend, Craig Cooper, who gave Hayes and his wife, Laney, a minivan when they couldn't afford one. The song first appeared on Hayes' 2017 Boom album, which Hayes wrote when he was in awe of the gift his friend offered him, but not yet ready to subscribe to the Christian faith that inspired Cooper and his wife Laura to offer up the gift.
"I had taken a ministry trip," Cooper recalls to Everything Nash. "I came back from that trip and I sent an email to our pastoral team that said, 'I'm not sure I can do this any longer. And also, I'm not sure if I should be in ministry.' I was really doubting a lot and I was struggling. I had taken a walk that day in downtown Franklin down Main Sreet, up 11th, and back on Fair Street. I stopped in the middle of that walk and just begged God. I said, 'Lord, I try to encourage other people. I really need you to encourage me that you have me right where you want me, or if you want me to do something different, let me know. But if there is anything I'm doing that's making a difference in anybody's life, please help me see it.'"
That night Cooper went on a date with his wife, and he was in the middle of telling her how discouraged he was, when her phone buzzed.
"We were sitting in the car outside Chipotle, just debating on whether or not to go to a movie because that's kind of where I was," Cooper recalls. "I was just so discouraged. I was like, 'Let's just check out.' Her phone buzzed, and it was from Laney. I remember being a little bit agitated that Laura was checking her phone, while I was trying to share my heart with her, and tell her about that trip and how discouraged I was. I was like, 'Oh babe, can you can you just talk to Laney later?' And she said, 'Well, it's got a file on it. It's got an MP3 and it has your name on it. I think we need to play it.'"
Because Cooper and his wife were friends with Hayes, they were quite used to hearing songs from him, but he was ill-prepared for the song that Hayes' wife sent to them that night.
"I love everything he's written, but I wasn't accustomed to seeing a song with my name on it," Cooper shares. "Laura persisted and then played it. And that's when I heard it coming through the stereo speakers. 'I met Craig at a church called Redeeming Grace,' and I'm going, 'Where are you going with this?'  I didn't know what this was gonna be … And as he sang through it, I just lost it, as you can imagine. I mean, tears. I just lost it. And I felt like God was singing over me through my unbelieving friend Walker, even though he didn't profess faith in Christ.
"I was absolutely dumbfounded and stunned," he continues. "I just couldn't say anything. I said, 'I'm speechless,' as the tears were falling. Laura just wrote back, 'Craig heard the song. He can't speak. He's speechless.' And then I was like, 'Lord, I think You have me where You want me. And I think you're at work in Walker.'"
"Craig" also appears on Hayes' latest Country Stuff the Album record, this time with MercyMe joining him on the song. Hayes vividly recalls writing "Craig," when he was still unsure about what he believed in, but knew there was something in Cooper that he wanted for himself.
"I thought I was super clever,' Hayes told Everything Nash of the song. "I didn't put Jesus' name in the song because look, I respected Craig and his love for us was otherworldly, and unconditional beyond any love we had ever received from humans. And it made me curious, like the song says. I was like, 'Man, I don't know. Maybe he does know Jesus.' And then I met the Lord; I met Jesus myself. And now I see that that was the light of Christ shining through Craig."
Cooper and Hayes detail their unlikely friendship in their new book, Glad You're Here, out now. Hayes recently performed "Craig" on Today, with Cooper in attendance. Watch the tear-jerking performance here. Purchase Glad You're Here at all major retailers, or at WalkerandCraig.com.