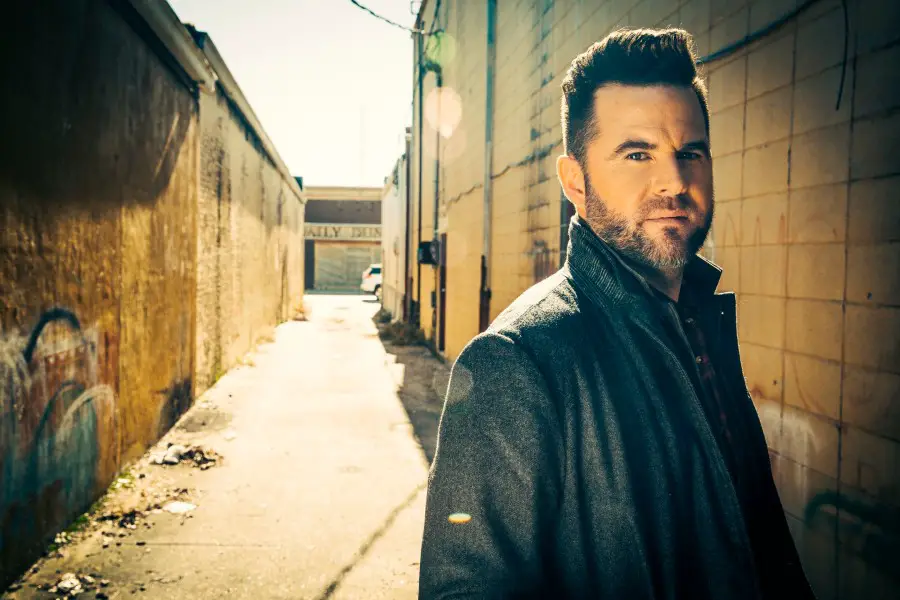 David Nail will perform this Friday, April 30, at the Nashville Palace. The singer is grateful to even be able to take the stage, after a harrowing experience with appendicitis earlier this month.
"A couple of weeks ago, I woke up one morning, and about four hours later, I was getting my appendix taken out," Nail recalls to Everything Nash. "And so that kind of slowed us down and threw a curve ball, a little bit of a speed bump, I guess, in some ways. But I'm feeling good now and I've got the juices flowing again."
Nail had no idea that the pain he was experiencing was his appendix, but he did know it was pretty serious.
"I was in a store, taking something back for my wife, and I just started sweating really bad," Nail shares. "I felt a little off, and looked at the line and was like, 'I think I maybe should go back to the car.' And I sat in the car for a second and thought maybe I was just getting hungry. About 12 hours later, I was in bed, just in a ball. It was awful. I've never really had any sort of health issues, so I don't really have anything to compare it to. The last several hours though, it was significant. I waited until my kids were in bed, and then I went to my wife and said, 'I think I need to go to the emergency room.'"
When Nail went to the hospital, they immediately ran some tests, unsure if it was his appendix or something else.
"It was kind of up in the air, whether it was the appendix or not," Nail remembers. "They were kind of worried about some other things, more serious things, but they didn't involve surgery. And so I was like, 'Well, I just don't want to have surgery'. It came back that it was in fact the appendix. So I got to spend about 36 hours in the hospital and it was kind of a little bit of a vacation. My wife was at home with the kids, and I got to stay in the hospital bed and watch a couple baseball games and lay in bed all day for about 30 hours."
While Nail wasn't thrilled with having surgery, he is thankful he got medical attention before his appendix ruptured, causing even more complications.
"When you're in that much pain, and not knowing what in the world it is, and getting on Google and thinking you've got every sort of cancer under the sun, to have gone through it and here, two weeks later, I feel very blessed," Nail said. "Those last few hours trying to convince myself I needed to go emergency room. I was pretty freaked out. So I feel very lucky for it to only have been what it was."
Reserved seating for Nail's Nashville Palace show is sold out. General admission tickets are still available here.