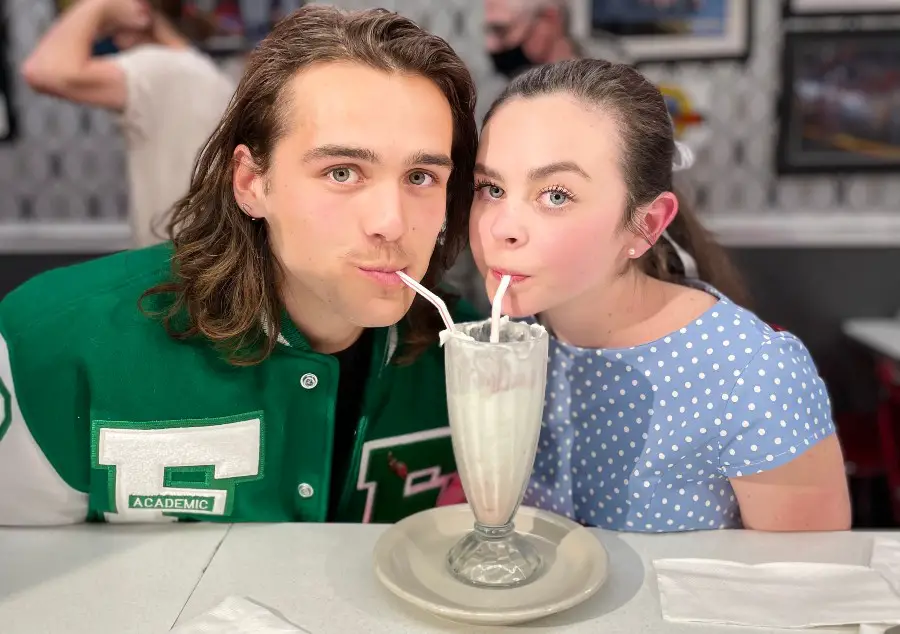 Chevel Shepherd shines in the video for "Good Boy," but she isn't willing to take all the credit. The video for the song, which is from her recently-released Everybody's Got a Story EP, was the creative combination of plenty of people, making the end result better than she could have even dreamed.
"It was definitely a collaborative effort," the Season 15 winner of The Voice told Country 107.7. "I mean, the whole idea of 'Good Boy' is dating through the ages. And the director, David Dibble, he came up with the idea for it. And then after that, any idea we came up with, it was just a collaborative effort. I had quite a bit of say in it. I just really wanted to portray the story of the song, and David really helped create that.
"So I think it's really, really cool," she continued, "and I think it helps portray the story of the song, trying to convince your parents that your boyfriend is a good one, and he's the one for you. I think that the creative aspect of the video really helped portray the story."
Shepherd is joined in the video by her good friend, Julie and the Phantoms star Charlie Gillespie, as well as people from her own hometown of Farmington, New Mexico.
"Making the music video was so fun, because I've been doing it with people that are local in my town, and in the Four Corners area," Shepherd gushed. "Getting to experience it with people that I know and love and cherish, it's been so much fun, just to be able to create amazing visions with all of them."
The song is one of seven songs on Everybody's Got a Story, but Shepherd knew as soon as she heard it that she wanted to include it on the project.
"When I was looking for songs for my EP, I must have went through hundreds and hundreds of songs, and I came across this one," Shepherd recalled. "It was written by Kellys Collins. I actually was with my parents in the car whenever I was listening to it, and all three of us were like, 'Oh my gosh, this is one of the songs you have to do.' It was a right-away kind of thing, where I was like, 'I have to do this song, because I relate to it so much.' My dad has always been super strict with boys, so I know that it would definitely take some convincing in my personal life, and so whenever I heard the song, I knew I had to do it."
Shepherd, who is already eager to release new music, admits she got very emotional listening to all of the songs on Everybody's Got a Story.
"It's actually super emotional, because it's something that I'm so proud of," Shepherd shared. "It's like, all the songs are like my little children, something I worked so hard to create and come up with my sound and style for them. Hearing the whole thing together, it felt real. I finally had original music that I was putting out, that I was really, really proud of. It made me really happy."
Everybody's Got a Story is available for purchase at ChevelShepherd.com.