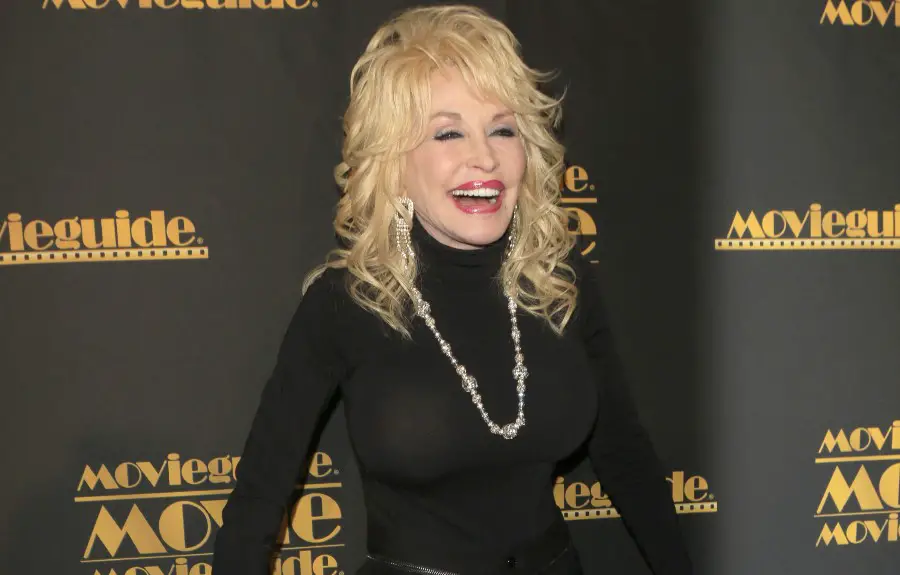 Dolly Parton will close the upcoming Kiss Breast Cancer Goodbye concert, by performing an hour-long intimate acoustic performance of some of her biggest hits, accompanied by her longtime producer and musical director, Kent Wells. The 75-year-old will also share stories and anecdotes from her her wildly successful career.
"I am thrilled to be performing some of my greatest hits with my friend Kent for such a worthy cause,' Parton says. "Breast cancer has touched every single one of us in some capacity, so I am thankful for Donna Wells asking me to be part of this event. I hope we can raise some good money and help fight this horrible disease, so bring your checkbooks."
Parton is back at radio with Reba McEntire, with their new version of McEntire's former hit, "Does He Love You."
"We redid the song, 'Does He Love You" that she did years and years ago," Parton revealed to Andy Cohen in August, on Watch What Happens Live. "We did a new version of it. It turned out really good. I've always wanted to sing with her, and don't know why we never did it until now. But we really sounded good together. I think the fans are going to like."
Parton is known almost as much for her generosity as she is for her talent. The Tennessee native  donated one million dollars last year towards a COVID-19 Research Fund, which she now says was not very noteworthy.
"When this came out, Vanderbilt Hospital is a wonderful hospital here in Nashville, Tennessee," Parton told Absolute Radio Country. "They've always been very good to me, and I've made donations for different things through the years with them. When the pandemic came out, I just felt kind of led to do something, because I knew something bad was on the rise. I just wanted to help with that, so I donated to help with that.
"Mine was a small part, of course, but I probably get a lot more credit than I deserve," she continued. "But I was happy to be part of that, and to be able to try and stop something in its tracks that's really become such a monster for all of us. So I was happy to do that. My heart just leads me into where I'm supposed to go and what I'm supposed to do at the time."
Other performers for the Kiss Breast Cancer Goodbye concert include Dennis Quaid, Collin Raye, Linda Davis, Artimus Pyle Band, along with special guests Todd and Julie Chrisley. The event will take place at the CMA Theater inside the Country Music Hall of Fame. Proceeds will benefit the Susan G. Komen Foundation. Tickets, which range from $165 to $1100, can be found at KissBreastCancerGoodbye.com.