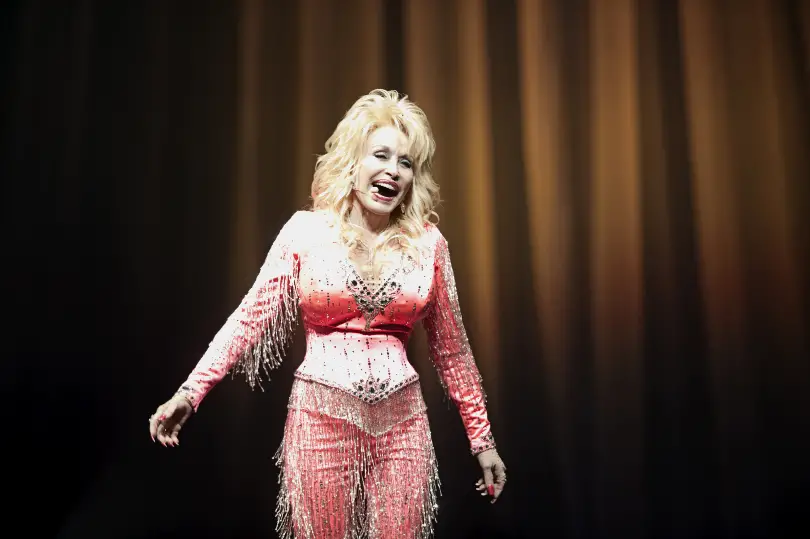 Dolly Parton is continuing to reinvent herself, which she says is at least partly due to a sign she once saw in a bathroom, The 76-year-old, who just released her debut Run, Rose, Run novel and album with James Patterson, reveals the motto that has shaped her entire life and career.
"I wake up with new dreams every day," Parton says (via Yahoo! News). "People ask me why I still work so hard and why couldn't [I] just sit back and enjoy it? I remember seeing a sign in a bathroom one time that said: 'Any peacock that sits on his feathers is just another turkey.' I don't want to be that."
Among Parton's numerous business ventures is her Dollywood theme park in East Tennessee, The popular tourist attraction is currently undergoing a 10-year, $500 million expansion, which includes five resorts, a housing project for staff, and more. It's just one of the many ways the Country Music Hall of Fame member is continuing to grow her empire.
"You have to spend money to make money," Parton concedes. "I always try to only take [on] the things that I can take pride in selling."
Growing up in poverty as one of 12 children in the mountains of East Tennessee, Parton has lived her life by trying to do good things, which is why she believes she has been blessed with so much success.
"I feel like when you want to do good, you try to do good and you have faith, it just seems like good things happen," Parton says. "I'm so proud of the way that my whole life has been."
Parton recently made the news for something besides her success or her philanthropy. The Imagination Library founder announced she was withdrawing her name from contention to be inducted into the Rock and Roll Hall of Fame, after she was nominated for induction earlier this year.
"Even though I am extremely flattered and grateful to be nominated for the Rock & Roll Hall of Fame, I don't feel that I have earned that right," Parton shared on social media. "I really do not want votes to be split because of me, so I must respectfully bow out.
"I do hope that the Rock & Roll Hall of Fame will understand and be willing to consider me again — if I'm ever worthy," she continued. "This has, however, inspired me to put out a hopefully rock 'n' roll album at some point in the future, which I have always wanted to do! My husband is a total rock 'n' roll freak, and has always encouraged me to do one. I wish all of the nominees good luck and thank you again for the compliment. Rock on!"