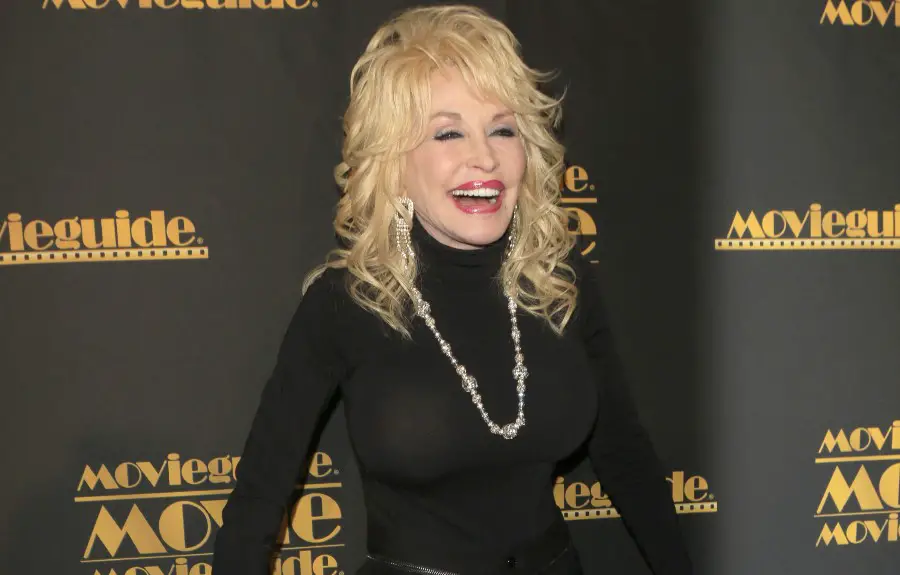 Dolly Parton is the celebrity known around the world. The country music, TV, film and Broadway star is perhaps one of the most famous faces across the globe, but she isn't about to start gloating about her fame and fortune. Parton earned the prestigious spot on the cover of People magazine's People of the Year issue, an honor that she admits she was hesitant to accept.
"I have to honestly tell you, I was a little bit skeptical of being put on the cover as one of the People of the Year," Parton tells the outlet. "Because that's a lot of pressure. It's like, I am not all that. I'm glad that I stand for enough stuff to where I'm not the worst person in the world."
"But I don't want to be worshiped, because there's a scripture in my Bible that talks about idol worship," she adds. "And I see that happening all the time with movie stars and these celebrities. People literally worship them more than they worship God. And I just — I cringe at it sometimes."
Parton might not want to be known for her success, but she does hope she inspires others to be generous, as she is. The 75-year-old started her Imagination Library in 1995, which now distributes free books in the United States, as well as in Canada, Australia, Ireland and the UK. She also donated a million dollars to Vanderbilt University, and their efforts towards the COVID-19 vaccine.
"I'm kind of addicted to the feeling of giving," Parton says. "Knowing that I'm doing something good for someone else."
Parton has already done so much, but she has no plans of slowing down anytime soon. The Tennessee native recently penned her first book, Run, Rose, Run, alongside renowned author, James Patterson, with an album of 12 original songs by Parton coming out with the novel in March. It's just one of the many ways Parton keeps pushing boundaries of what others expect of her.
"I keep dreaming myself into a corner!" Parton concedes. "But I can't stop now. I've learned you can't just say, 'Oh, my dream's come true and I'm walking out of here.' No, you've got to show you're grateful and show that you're not going to just leave it all in the hands of other people. So, I'm going to be right here, doing what I'm doing, 'til I fall over dead."