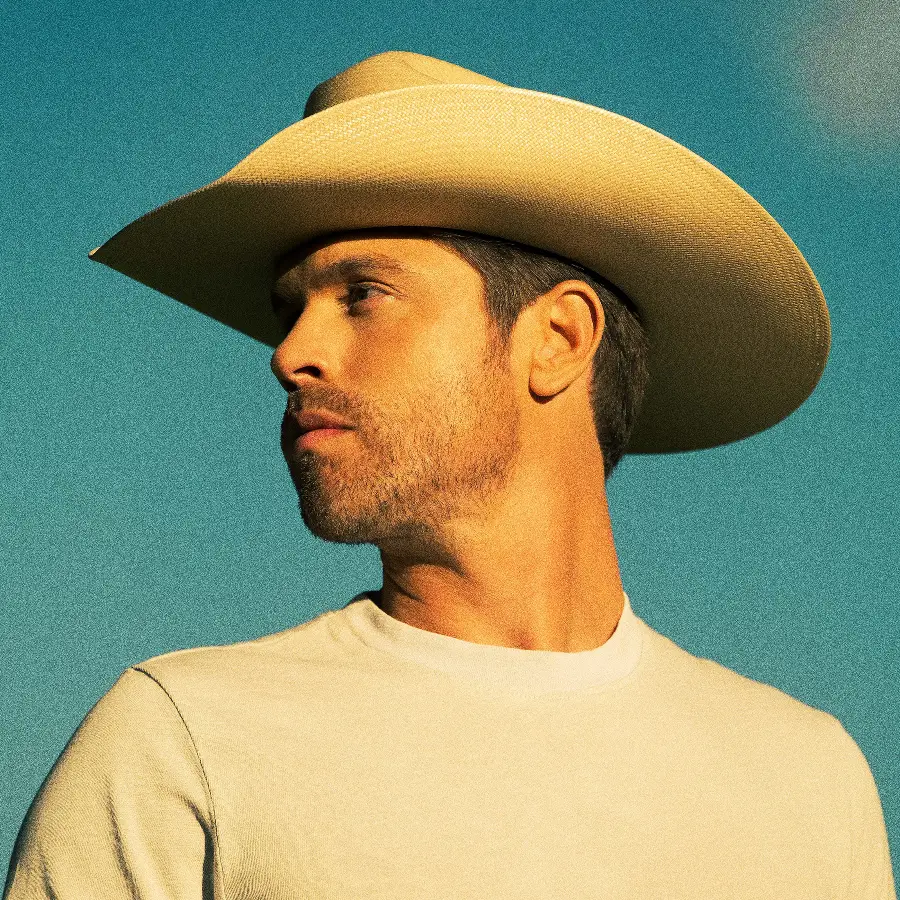 Dustin Lynch's just-released Blue In The Sky album includes a few party songs, like the appropriately-titled "Party Mode," as well as his six-week No. 1 hit, "Thinking 'Bout You" with MacKenzie Porter. But the 12-track record also includes some deeply personal songs, including "Break It On The Beach," inspired by Lynch's own conflicted emotions over the end of his relationship with actress and model Kelli Seymour.
"'Break It On A Beach' is literally about me," Lynch shared with Everything Nash and other outlets during a recent virtual media event. "It's my ex writing a song to me. It's literally how I broke up with her. It was kind of wacky to write, but definitely the most autobiographical song we have on there, because it's literally how it went down. I was on a writing retreat, believe it or not, down in 30A. I'd made up my mind. I was completely clear on where I wanted the next chapter of life to be and go, and I didn't want to continue to carry something on that I knew wasn't right for me."
Lynch decided while in Florida to end their relationship, as he and Seymour were walking along the beach.
"We got a lot of steps in that day," Lynch says with a chuckle. "We did a lot of walking. I did a lot of explaining, and trying to explain myself and why I thought it would be best if we went our separate ways. And so that was during a writing retreat."
Lynch had the idea for "Break It On A Beach," but it took another writing retreat to make  the song come to life.
"I had the idea of 'Break It On A Beach,' and how that has to suck that a beach that she frequents, or frequented, is where I decided to break it off,  and the potential of me ruining that from now on. I felt bad about it, but that's the story."
The Tennessee native concedes that he worked hard, perhaps harder than any of his previous projects, on Blue In The Sky.
"The whole creative process was completely different than what I'm used to because usually I'm going out and we're traveling, playing shows, and I'm writing a lot on the road," Lynch said of his latest record. "This cycle of creativity and writing and recording was all pretty much done from the house up until late 2021, so it was a different schedule. I think that's really why these songs lean in my mind — and why I named it Blue In The Sky — a lot of these songs reminded me of what I like to do outside of music, which is hanging with my friends on the boat or out at the farm."
Lynch will embark on his Party Mode Tour in March in Texas. Find Blue In The Sky and tour dates at DustinLynchMusic.com.