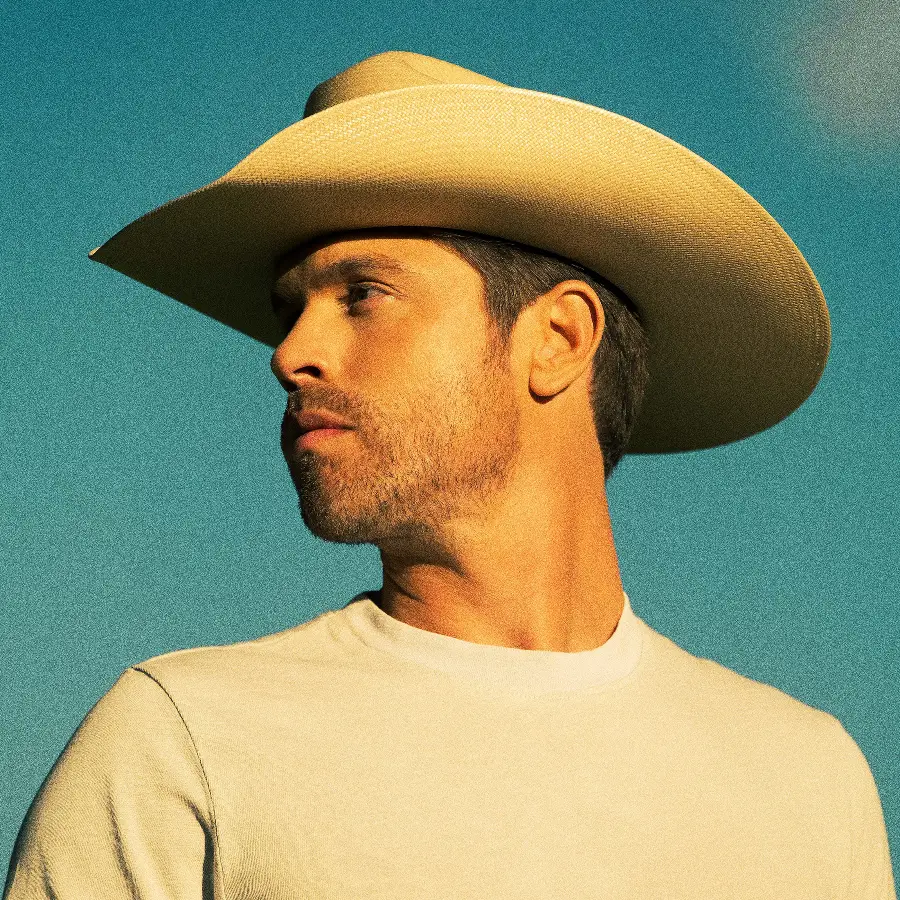 Dustin Lynch's new album is out! The Tennessee native just released his 12-track record, Blue In The Sky. Lynch wrote four of the 12 songs on the album, including his recent, multi-week No. 1 hit, "Thinking 'Bout You" with MacKenzie Porter.
"The whole creative process was completely different than what I'm used to because usually I'm going out and we're traveling, playing shows, and I'm writing a lot on the road," Lynch shared with Everything Nash and other outlets during a virtual media event. "This cycle of creativity and writing and recording was all pretty much done from the house up until late 2021, so it was a different schedule. I think that's really why these songs lean in my mind — and why I named it Blue In The Sky — a lot of these songs reminded me of what I like to do outside of music, which is hanging with my friends on the boat or out at the farm."
Perhaps ironically, it was going through so many personal and professional challenges that inspired the positivity on Blue In The Sky.
"I was in a relationship," Lynch reflects. "My girlfriend moved in with me because we didn't know if the world was going to end. We learned how to live together. We break up, and I get through those weeds and embrace going out with the boys again. I come out on the other side of that relationship knowing a lot more about what I want out of life, and I think a little bit better idea about who I need in my life. I'm in a very positive, optimistic place."
Lynch was already thinking about his upcoming Party Mode Tour when he was picking songs for his latest project, as well as choosing songs for his next project, after Blue In The Sky.
"We pulled some songs off of this album that we're holding for later dates just because we knew they were strong and this album was strong. I didn't want anything to get lost in the shuffle of one huge project coming at everybody at once. So I'm looking forward to this album dropping. I know we've got some special moments on there. I'm ready to play live and I'm also already looking forward to what's coming behind it."
Lynch just dropped the video for "Party Mode," which is his next single, after "Thinking 'Bout You."
"It just feels really good," Lynch says of the song. "It makes me want to dance. It makes me want to pour a drink, even though it's about a break-up. It reminds me of going through the weeds of that, and not being able to sleep for weeks on end after it. But I'm excited for it. I'm excited that it kind of signifies a new chapter for me and my life personally, but also that it's a fun song."
Tickets for Lynch's Party Mode Tour are on sale now. Find all of his tour dates and purchase Blue In The Sky at DustinLynchMusic.com.