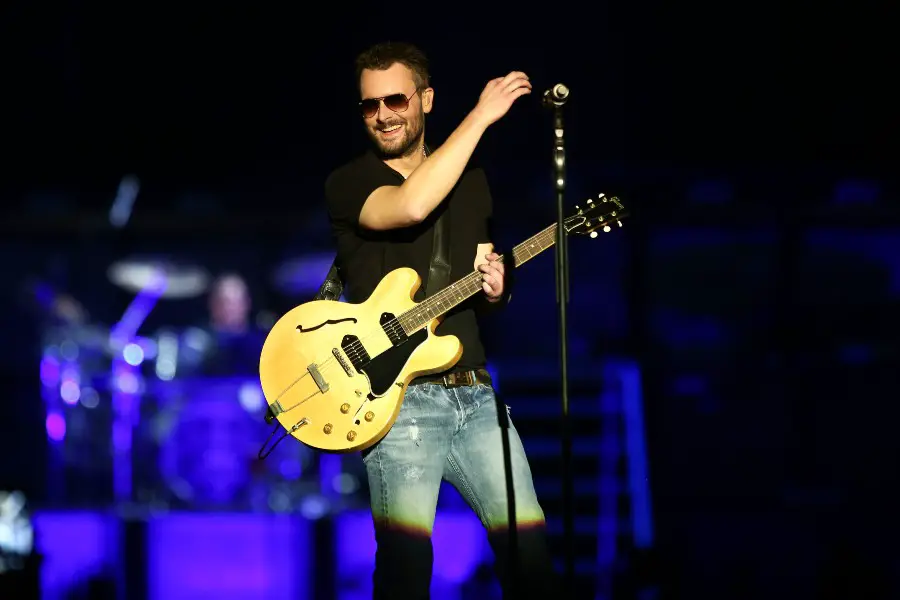 A new bar is coming to downtown Nashville next year, this one compliments of Eric Church . The country music hitmaker confirms to the Tennessean that his new bar, called Chief's, will open in 2023.
The six-story restaurant, located at 200 Broadway, where the former Cotton Eyed Joe was located, will be a seated music venue and BBQ joint.
"I remember driving through downtown Nashville over 20 years ago with a pawn shop guitar, riding shotgun in a beat-to-hell truck just trying to chase a dream," Church recalls. "Chief's is the culmination of catching that dream. Like everything else we do in our career, I wouldn't even attempt a project like this if I didn't think it would be the best, so that's what Chief's will be: the best."
Church is partnering with Ben Weprin, founder of the boutique real estate development group AJ Capital, to open Chief's. They will work in partnership with James Beard Award-winning pitmaster Rodney Scott to bring his South Carolina-born Whole Hog BBQ to Nashville.
Unlike other downtown spaces, owned by artists like John Rich, Luke Bryan, Jason Aldean and more, a two-story seated music venue will be part of Chief's, able to hold ticketed live events as well. Memorabilia from Church's career will also be on display throughout the space.
"This is a legacy project for Eric," vows Chief's Chief Operating Officer, Marshall Alexander. "It will represent his whole journey and musical career."
In 2021, Church was among the very first artists who committed to touring, even as the coronavirus pandemic continued to impact the country and beyond, with his Gather Again Tour,
"Once the vaccine becomes widely available … it became a little bit aggressive, but coming into summer, I felt as if we were going to be in a good spot going forward for fall," Church previously told Variety. "We could do what a lot of people did, and punt to '22. But I've been as concerned about the country, and our psyche with the lack of music and sports and connection, the isolation … There was an opportunity for us to lead. We took the attitude that we're going to do this."
Church's Gather Again Tour is continuing into 2022. Find tour dates here.