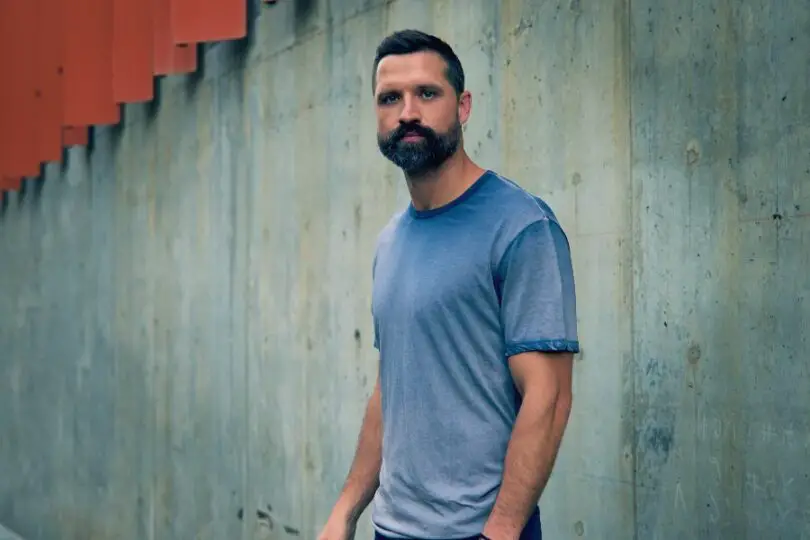 Walker Hayes hasn't had a drink since 2016, a fact that is sobering even to him. The father of six used alcohol as a way to cope with his failed record deal, his family's financial struggles and more until his addiction began to take over his life.
Hayes no longer imbibes, at all, but that doesn't mean it's always easy for him to walk away from a drink, even now.
"I often wonder, like in Heaven is the beer really good, and if you drink it, are you satisfied with just one, 'cause you don't need to be drunk?' Hayes reflects to Everything Nash. "There's nothing to cope with. I have a song on one of my 8 Tracks called 'Wish I Could Drink.' One day my kids are gonna turn 21, and I can't have a beer with them. Will it kind of hurt when I watch them? And I  think, 'Man, I hope you don't have that me in you.' I think about that all the time. I wish I could do anything responsibly. I'm really such an addictive personality. I think part of that is why I was still here in Nashville for this to even happen is I couldn't put the guitar down."
Hayes' Country Stuff The Album, out now, includes both a song called "Drinking Songs" and one called "AA." It's a juxtaposition that, at least for Hayes, makes sense.
"I think that's who we are as people," Hayes reflects. "You don't quit drinking and not think about drinking anymore. You think about it for the rest of your life, and wish you could do it responsibly."
Hayes previously said that he didn't as much quit drinking, as his body decided it was time to stop.
"I was working at Costco, and I knew I had a problem, but my fear was, 'How will I function sober? How am I gonna be a dad, a husband, an artist?'" Hayes recalled to CMT. "When those anxieties crept up on me, I wouldn't be able to drink them away anymore. But one Saturday, my body just kind of rejected alcohol. I just didn't drink. It was the first day I hadn't been drinking in four years, I'm sad to say.
"But then one day turned into two and so on," he continued. "I was so high on sobriety for about a week. You feel so fresh and new for a second because I'd been drunk for four years. But then when a demon creeps in and you don't have the alcohol Band-Aid to put on it, it was scary."
Hayes almost fell off the wagon once, shortly after the loss of his daughter, Oakleigh, in 2018. The 42-year-old says it was divine intervention that saved him.
"I was two years sober, and I drove to a bar, and I just wanted to get in the fight," Hayes told CBS Sunday Morning. "I just wanted to get hammered and get in a fight. But, the Lord had other plans. I didn't have my wallet."
Hayes' The Fancy Like Tour kicks off on Thursday, January 27, in Grand Rapids, Michigan. Purchase Country Stuff The Album and find tour dates at WalkerHayes.com.