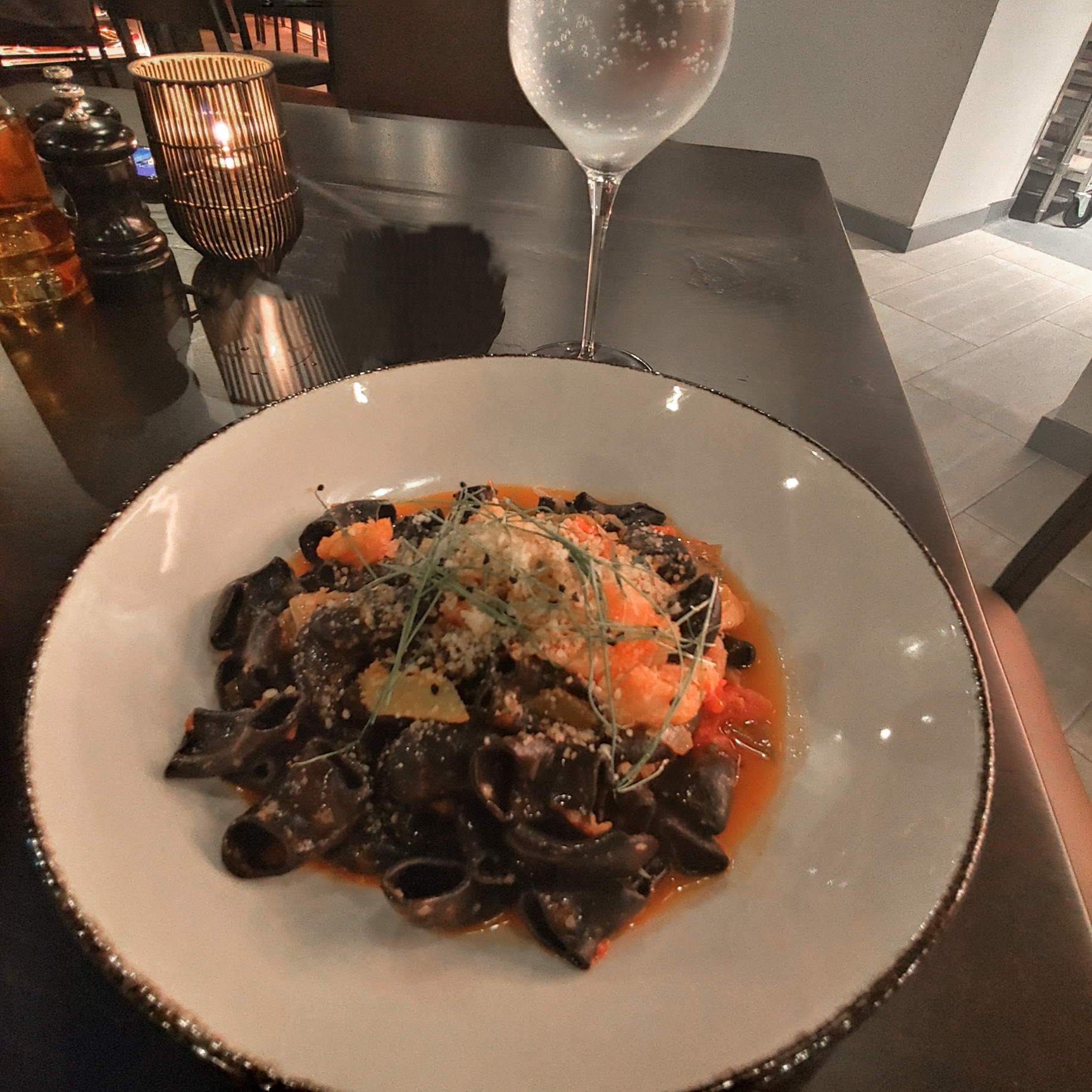 Culaccino Italian Restaurant + Bar opens this weekend in downtown Franklin, but Everything Nash got to try their food ahead of the grand opening, and we can't stop talking about it. Everything from start to finish was beyond exceptional, and we are already eagerly planning our next trip.
Owned by executive chef Frank Pullara, who relocated from Florida to Tennessee to start the upscale restaurant, all of the food is made in house — including the homemade ricotta to start the meal and the ladyfingers for the tiramisu as a decadent finish.
Scroll through the pictures to see some of what we enjoyed, including our L'agnello Sacro pizza, made with lamb sausage and smoked eggplant; the Seppia Canestri, with snow crab, steweed leeks and urchin butter; and the Porchetta, made with potato puree and caramelized brussels sprouts.
Culaccino offers an expansive wine list and fully-stocked bar. For more information, or to make a reservation, visit their website.