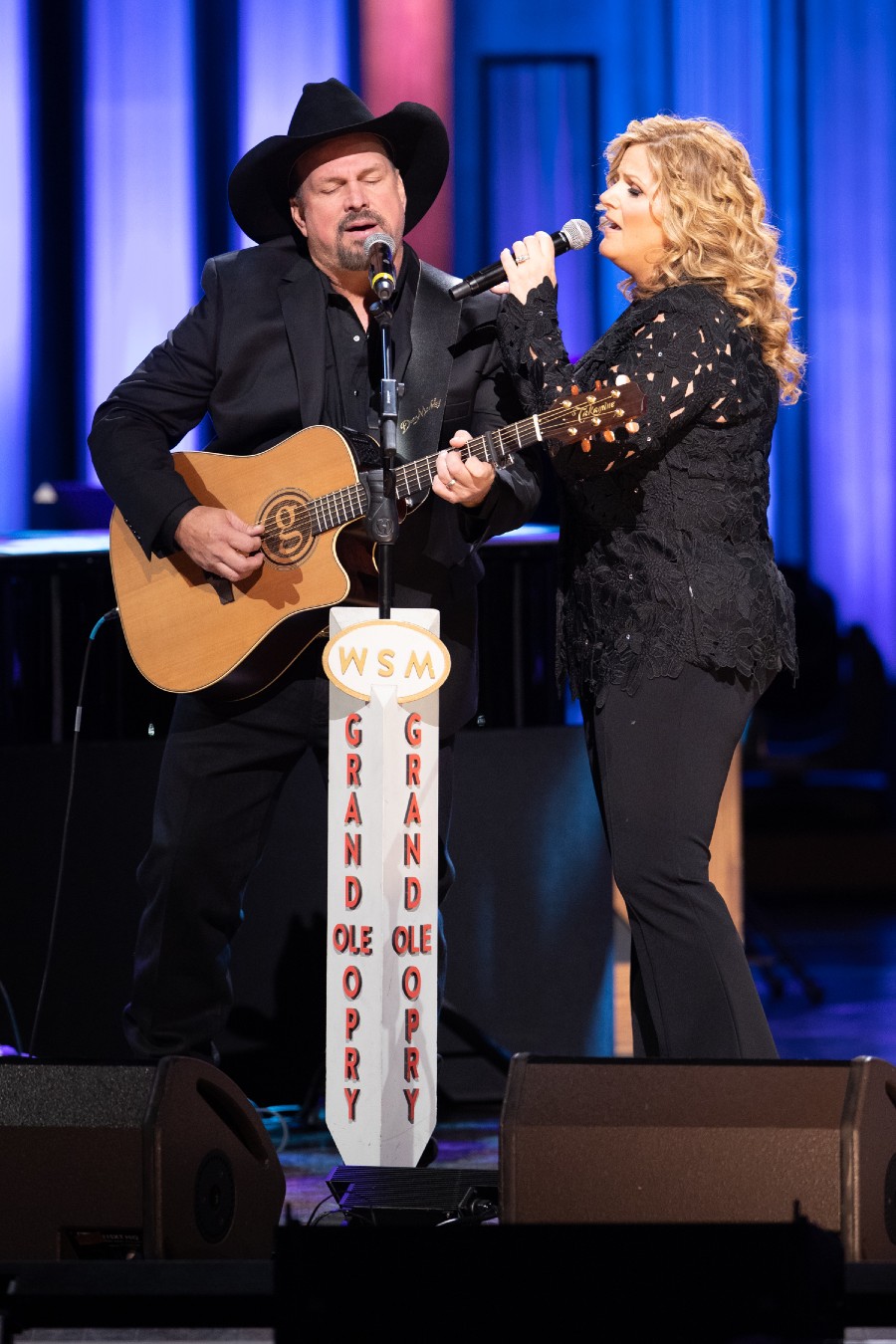 Garth Brooks has always referred to his wife, Trisha Yearwood, as Miss Yearwood, and now we know why. The Country Music Hall of Fame member says he does it to honor his late father-in-law, who passed away in 2005, less than two months before the couple tied the knot.
"She's Miss Yearwood because Jack Yearwood had two daughters, Beth and Trisha," Garth told Access Hollywood. "Jack Yearwood was a great, great man. And so, when Miss Yearwood and I were getting married, she says, 'What do we do about the last name?' And I said, 'Yearwood forever, for me.' And so, I love calling her Miss Yearwood because it reminds me of Jack."
Garth's wife takes after her father a lot, which the Oklahoma native finds especially endearing.
"Miss Yearwood's nickname is Jack," Garth divulged. "She is her dad, 100 percent. She's gorgeous and classy like her mom, but she's sassy and pranksterish, and loves jokes. There's so many things that go on on this farm that the guys get blamed for, and she never says a word, but she's the one who instigates it all. It's fun to be around her."
"It's sweet; it's fun," he added. "I never thought of Jack as a sexy name, but you look at that woman and call her Jack, it's got sex written all over it. She is one classy, just really cool friend."
Garth and Trisha will celebrate their 15th wedding anniversary on December 13, where they will once again celebrate with Garth's three daughters from his first marriage.
"We're celebrating our 15th anniversary this December, and we'll celebrate like we do every anniversary, with the girls, because she got married to the girls too," Garth explained. "They exchanged rings, and did vows, because she didn't have children, so someone has to take care of her if something happens to me. They did their vows, so we do our anniversary together."
The 58-year-old just released his latest album, FUN, marking his fourth studio album (including his Christmas Together duets album with Trisha), since he came out of retirement, and says he finally has his priorities straight.
"First and foremost, your relationship with God," Garth said of what is most important to him now. "The whole thing that they teach you growing up. Your relationship with God, your relationship with your wife and your kids, and your work. In the nineties, I had it totally upside down. And so now I feel for the first time that I've kind of got them in that order. I'm still not very good at it, but at least they're in the right order."