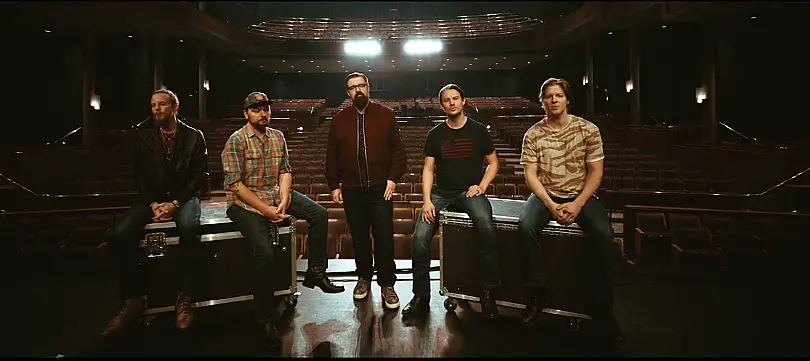 Home Free is back with a new video, this one "The Driver." The song, written by Lady A's Charles Kelley, Eric Paslay and Abe Stoklasa, was first released as the title track of Kelley's 2016 solo album.
Ahead of its release, Home Free said they were eager to share the song, which was written to honor the bus and truck drivers that keep bands and musicians on tour, even if making the video happen was a challenge.
"We're very excited to share that we have some new music coming!" the all-vocal group tweeted. "It's been a bit difficult to film while on tour, but this is a really fun one with a very nice story to go with it."
Home Free just wrapped their Dive Bar Saints Tour, which was abruptly cut short in early 2020, while the group was overseas on their global tour.
"This was FAR from an easy tour… but we made it though with support from each other and our amazing crew, and, most importantly, our incredible fans,"  Adam Chance posted on social media. "Thank you for helping us get through this roller coaster of a run."
The end of the Dive Bar Saints Tour unfortunately concluded with four of the five group members. After Chance had to miss a few shows due to contracting COVID-19, the tour ended without Tim Foust, who unfortunately contracted the virus as well.
"Welp…I guess it's my turn to quarantine," Foust tweeted. "My symptoms are very mild for now. I'm just bummed I have to miss the last stop of this tour. But my bandmates are still gonna put on a heck of a show."
Home Free's video for "The Driver" comes out as their The Sounds of Lockdown album also is available. Home Free still has plenty of dates on the calendar for the remainder of 2022,  includes a performance at CMA Fest. Find music and tour dates at HomeFreeMusic.com.