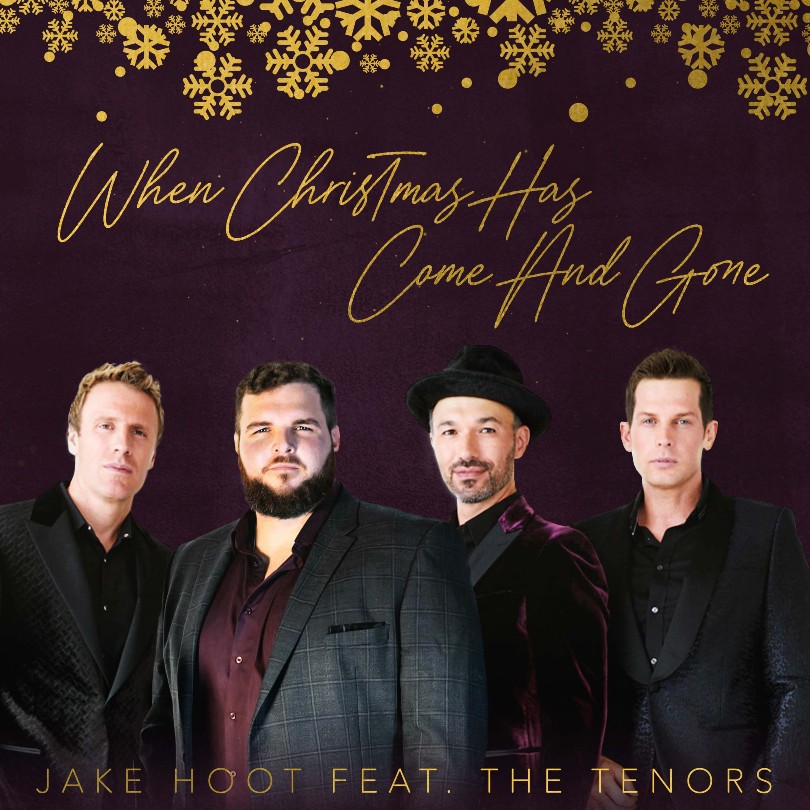 Jake Hoot and The Tenors' "When Christmas Has Come and Gone,"  collaboration is out! The Season 17 winner of The Voice and the talented trio became mutual fans of each other, and then friends, after Hoot and Kelly Clarkson performed their rendition of "Wintersong" together during The Voice finale in 2019.
Hoot has accomplished plenty since winning The Voice, including opening for Alabama, performing on the Grand Ole Opry and more. But according to Hoot, not much will ever top the chance to write and perform "When Christmas Has Come and Gone," together with The Tenors.
"I think working with these guys and honestly meeting them, has been one of the highlights of my career," Hoot tells Everything Nash. "'Cause they're some of the nicest guys that you could ever meet, and some of the most professional — I don't understand how they have the ears for music that they do, because they're absolutely professionals. Great guys, and incredible people."
Hoot began working on "When Christmas Has Come and Gone" with songwriter Marty Goetz, before he sent it to The Tenors, completing the song together. The Tenors, who are based in Canada, flew to Nashville to record the holiday tune, at the famed Starstruck Studios.
"He gave us the history of all the incredible artists that have recorded there," The Tenors' Clifton Murray recalls. "Those are hallowed halls that he invited us into. They had the lights all set up and the Christmas tree ready to go to bring that spirit of the season to the performance … We felt the Christmas spirit in the room. The spirit of the season just worked through us, and we created something magical on the day, and it started with that impetus of an idea that, that Jake had. We worked on it back and forth virtually to get it to the point where it is now."
Not only did The Tenors love "When Christmas Has Come and Gone," but they have vowed to perform the song on their Christmas tour, bringing along Hoot — sort of — for the collaboration.
"We wanted take the song, and Jake, and bring it into Canada and just blow it out," Murray says. "People are thirsty for nostalgic songs like this. We feel there's something special in the song. So we're going to do our best to get this song out there all over Canada, and we're going to sing it on our Christmas tour. We're going to get him virtually on screen, singing it with us."
Now that Hoot and The Tenors have combined their talents on one song, they all say they are open to more collaborations in the future, including perhaps on the road.
"I think we'd all love that," The Tenors' Victor Micallef says. "That would be pretty fun. Just the hours we had in the studio in Nashville were a blast. I can't imagine how fun and enjoyable that would be, just collaborating on the road and making potentially new music. That would be fun for the future."
Hoot has been a fan of The Tenors for years, so to have a song out that they wrote and recorded together is more than a dream come true.
"Working with these guys has just been an absolute honor," Hoot concedes. "For me to work with guys that I've idolized in the music industry for years … I'm not classically trained, but I've always loved opera music and I love what they do. And so to have them write a song with me and then also sing on it, it's a dream come true."
"When Christmas Has Come and Gone" is available across all streaming platforms.