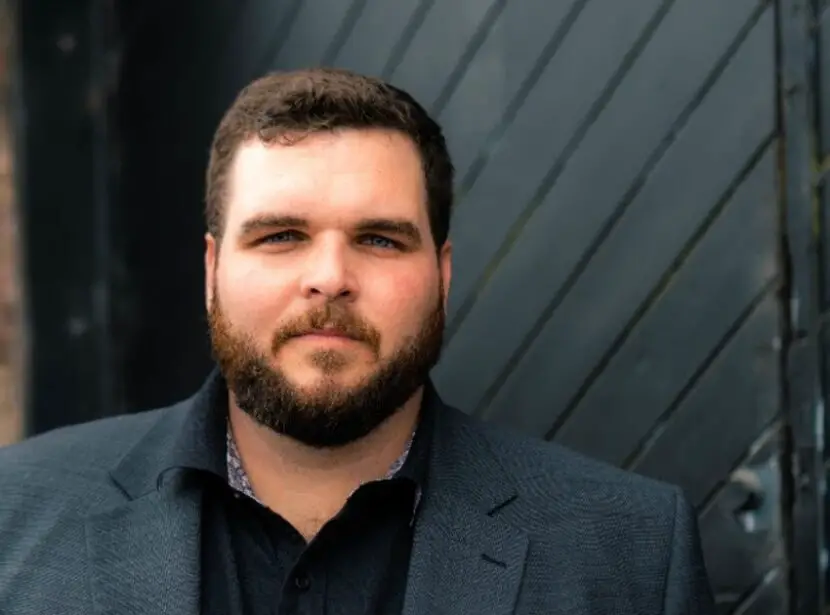 Merry Christmas from Jake Hoot! The Season 17 winner of The Voice just announced he will release his very first holiday single, "When Christmas Has Come and Gone," featuring the vocal group, The Tenors.
Hoot announced the news on social media.
"It's time to reveal the big exciting news!" Hoot shared. "As many of you know, Christmas is my favorite time of year, and I am so excited to be celebrating this holiday season in the most epic way by releasing my very first holiday single. Coming Nov. 19th – 'When Christmas Has Come And Gone' featuring my good friends [The Tenors]."
Hoot and The Tenors have been mutual fans of each other for a while. After Hoot and his coach on The Voice, Kelly Clarkson, performed "Wintersong" during The Voice finale in 2019, a song The Tenors frequently perform, the three-man group gave a shout-out to both Hoot and Clarkson on social media. Hoot and The Tenors also joined in a friendly Cake Off baking competition for Valentine's Day last year.
In addition to releasing a Christmas song, Hoot is also working on a full-length album. The 33-year-old says the new record, which follows his Love Out of Time EP, will include a duet with his wife, Brittney.
"She is such a powerhouse, and we both sing kind of in the same range. So, that's going to help out a lot," Hoot tells Music Mayhem.
Hoot is certainly no stranger to collaborations. His "I Would've Loved You" duet with Clarkson, from Love Out of Time, recently surpassed two million streams.
"When we wrote it, I said, 'I think this would be awesome if we got Kelly to sing on this,'" Hoot tells Everything Nash of the song, which he wrote with Dean Sams and Jamie Floyd. "When I was on The Voice, she said, 'Hey, let's do something together.' So I sent it to her … She said, 'I want to shout this from the rooftops. Yes, I'm in.' Like, 'Let's get this done.'"
While Hoot is eager to share new music, he admits the process of making an entire record can be a bit daunting.
"It was terrifying to me to do an EP because that was the first one that I have ever done," Hoot says. "Now, looking at a full-length album, it's even more terrifying because I want it to tell a story, and I don't want it to be all these different songs that are thrown into something."
"When Christmas Has Come and Gone" will be out on November 19. Hoot's single, "Night Left," is at radio now. Find all of his music, as well as his tour dates,  by visiting his website.
Want to watch more exclusive artist interviews? Click here to subscribe to our YouTube channel.