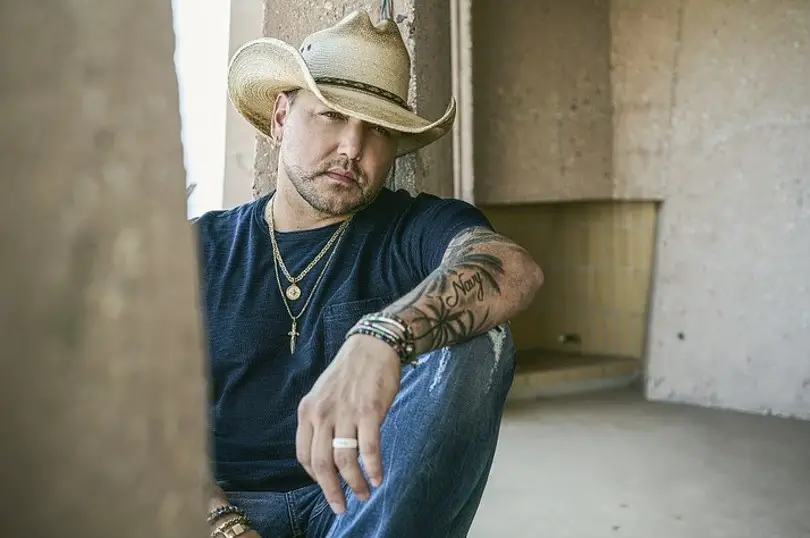 Jason Aldean is at a much different place than he was 16 years ago, when his debut album was released. Since then, the singer has had chart-topping singles, sold millions of albums, sold out massive arenas, and collected an impressive array of accolades and awards. It's a career anyone would be proud of, but it's not how the 44-year-old measures his success, at least not anymore.
"It's a hell of a lot different," Aldean tells People. "I'm a lot more settled in my 40s than I was in my 20s. I'm in a different place in life. I don't feel so much like I'm trying to prove myself every single day and trying to chase this thing that seems so out of reach."
Aldean has accomplished a lot, but there's still more he wants to do, including winning a Grammy. But the pressure to constantly try to do more and more and more is not nearly as intense as it was early in his career, and for that he is grateful.
"I don't wanna say I've accomplished everything that I set out to do because I haven't, but I've accomplished a lot more than what I thought I would," Aldean reflects. "I got four beautiful kids. I got a beautiful wife and had a great career. I'm a lot more settled now than I was by far in my 20s. I'm just a lot more at peace."
Aldean doubts he would be where he is now without his wife Brittany, whom he wed in 2015, and has been an unwavering source of support since then.
"The biggest thing with us is we're super supportive of each other," boasts the singer. "She's been really good at trying to carve her own path, starting little businesses, and doing her own thing. I try to be as supportive as I can of what she's got going on. And she does that with me. It's a good little team."
Aldean might not be clamoring for new heights like he once was, but he is grateful for all of the hard work that led him to where is right now.
"It feels good to know that for the last 16 years, I've had a chance to wake up and go do a job that I truly love to do," Aldean acknowledges. "If it all went away tomorrow, I'd be like, 'My kids are good. It's been great.' I got no regrets at all."
Aldean's album Macon is out now.