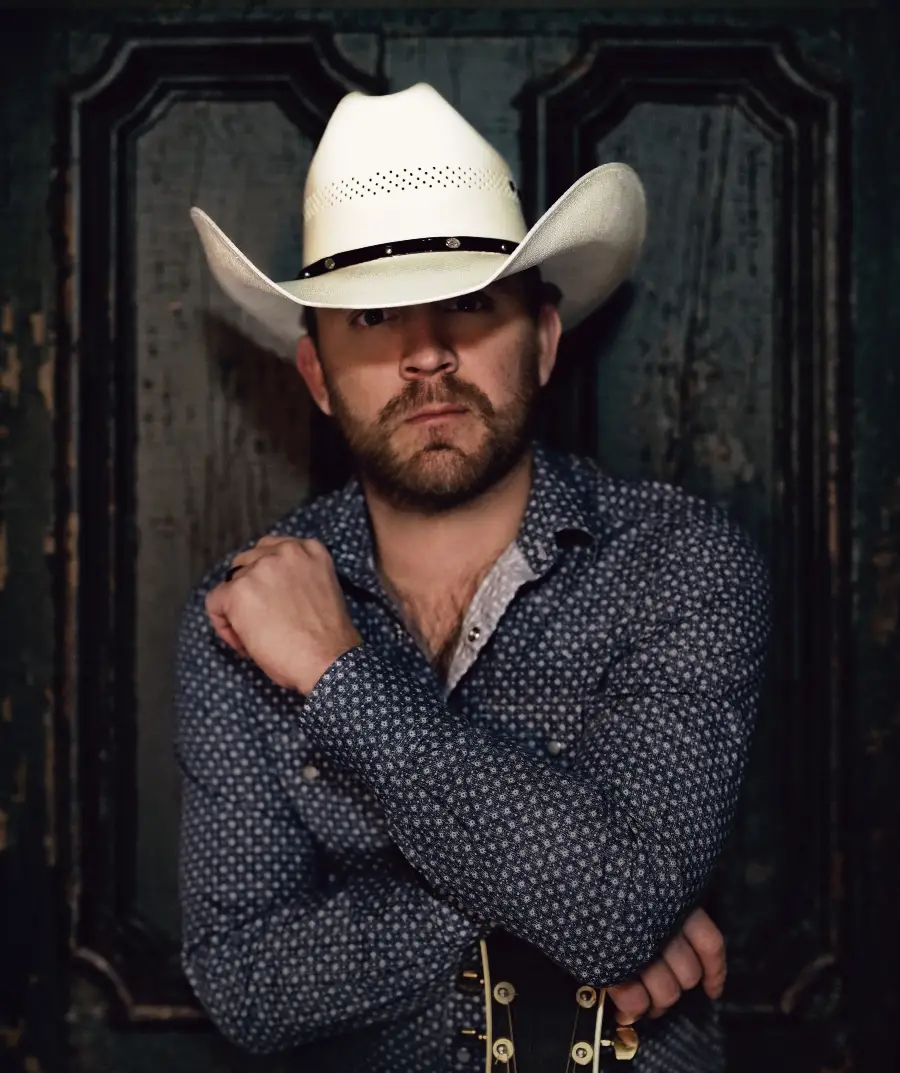 Justin Moore is in awe of those who serve in the armed forces to protect our country. The Arkansas native, who honored the military with his No. 1 single, "The Ones That Didn't Make It Back Home," released in 2018, says it will take a lot more than a song for him to be able to fully express his gratitude to the men and women in the military.
"Well, it certainly takes a special person, that's for sure, and somebody who's better and more selfless than I am," Moore shares with his record label. "It never ceases to amaze me the sacrifices that these men and women make. It just blows my mind. I gripe and whine and moan about being gone for a week to the West Coast or something, and I'm going to see people who are paying to come see me and cheer for me. And so, I can't imagine going halfway across the world and being put in really dangerous situations and life-threatening situations.
"They sign up for it and do it, and are away from their families for a year at a time in some cases," he adds. "And oh, by the way, they don't do it for the money because they don't get paid that much. It really is mind-blowing to me."
Moore wrote "The Ones That Didn't Make It Back Home" with Paul DiGiovanni, Chase McGill, and Jeremy Stover, inspired by his own family members who served in the military.
"Both of my grandfathers served," Moore told PopCulture.com. "One in the Navy and one in the Air Force and then I had a ton of cousins and that kind of stuff. Really my grandfathers were the ones that influenced me to be cognizant about being very appreciative and respectful of our men and women who serve and have served."
Moore might hate being away from his family when he tours, but he admits he struggled when he was unable to perform the last two years.
"I was awful. You can only clean the garage so many times, and bush hog and do those things," Moore told Everything Nash with a laugh. "In all seriousness, I've always been one of those guys that internally thought that whenever this is over, I'll be fine. I'll be good. I found real quick how much I love being on stage. Not that I didn't know that, but at the same time, I've done more than I ever thought I'd do. But it was really difficult.
"I think part of it was the fact that it was ripped away from us without us having any say in it," he continues. "I'm not speaking for anybody else but myself, but I know that was the case for me. So it was tough. There's nothing else that I can do at least to replace the feeling I get from walking on stage. There's a lot of great positive things I can do at home that I really enjoy doing, and that are fulfilling, but nothing replaces that moment."
Find music and tour dates at JustinMooreMusic.com.