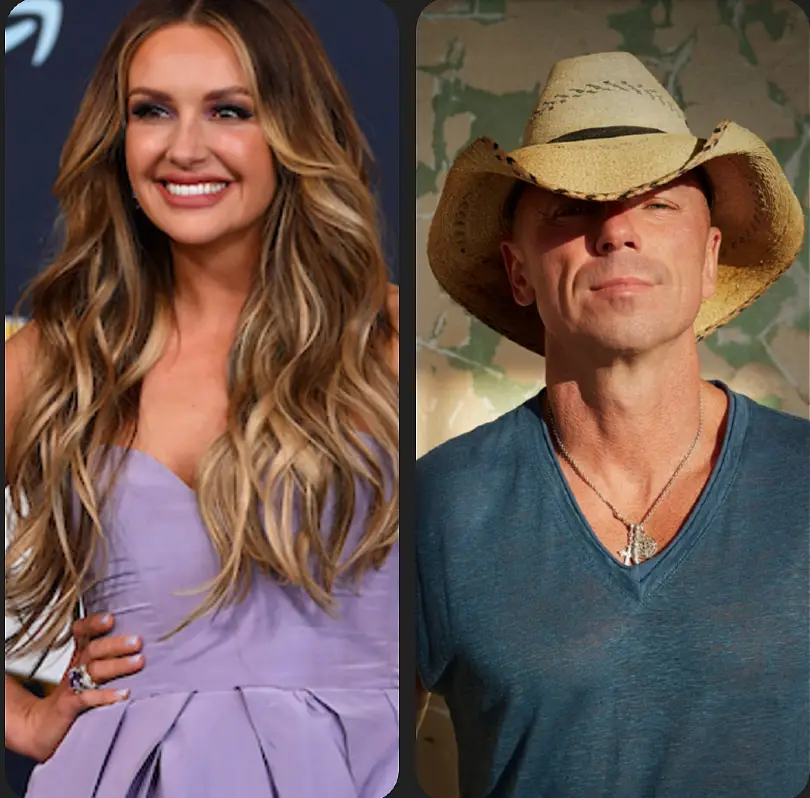 Kenny Chesney has a lot of praise for his tour opener, Carly Pearce. The country music superstar invited Pearce to join him on his massive Here and Now Tour because of her talent, unaware that her career would explode before the tour's opening night.
"From when we did this bill with Carly for her to come play with us this summer, it's been a while," Chesney tells The Tennessean. "The momentum of her career is much different now than when we did this deal. I feel like I'm very lucky, in that sense. I love her and I'm very proud of her."
The love between Chesney and Pearce goes both ways. The "What He Didn't Do" singer wrapped up her intimate headliningThe 29 Tour in time to join Chesney for his Here and Now Tour, where she has been a willing student of how Chesney keeps a stadium full of fans engaged night after night.
"I've never been to a Kenny show until the tour," Pearce told Audacy. "I had no clue, and now I watch every night. I just totally understand the thing that is No Shoes Nation. Getting to learn from the best, I just feel really lucky that I get to be out there at this point of my career. … There's like 60,000 people, cramming in to stadiums and singing every word. You're just like, 'Oh my gosh, Ok. Wow.' This is the goal. This is why … I'm just amazed at what one person, and the connection they can have with their music, is doing."
Chesney is more grateful than ever to be back in front of his fans, after an unwanted two-year break from touring, due to the pandemic.
"If you decide on your own to take a year off, that's one thing," Chesney concedes. "But if you're ready to go and told you can't because of life circumstances, it's really scary. We didn't know if it was ever gonna come back. … I had a lot of anxiety about it. It's everything that I've done in my adult life and what've built. So it feels really, really great to be up there and be in that zone again."
Chesney is joined by Dan + Shay and  Old Dominion, along with Pearce, for his Here and Now Tour, which will wrap up with two back-to-back shows at Gillette Stadium in Massachusetts on August 26 and 27. Find a list of all of his Here and Now Tour dates here.